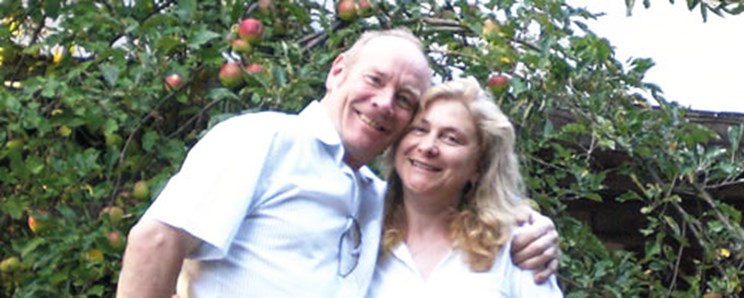 Seven years ago, Martin Smith needed a change of scene. At 55, the electrical engineer had divorced from his wife and his horizons were limited on the Isle of Mull in Scotland's Inner Hebrides.
So he headed to northern Bulgaria, where a friend of his managed some property, and thought he'd try his luck.
"I'd never heard of Bulgaria - it was a former Communist country in eastern Europe I knew nothing about," recalls Martin, now 62. "But I thought, why not, what have I got to lose? At the time [in 2007, the peak of the worldwide property boom] it was the only place where I was going to be able to buy a new home for £20,000."
Whilst house-hunting around Pleven - the seventh largest city in Bulgaria where his friend Steve was based - Martin was shown around a home by Aneta - then 47 - who was trying to sell her family's now-derelict long-standing home.
"I didn't buy that house but Aneta offered to help me search for a home and er two days we got together and I actually ended up buying a three-bed house in the mountains of Gabrovo for £18,000," says Martin.
"We did intend to renovate and live in this house but as our relationship developed, it wasn't practical. Aneta's own home and work (she is a foreign trade administrator) was actually then in Haskovo Province in southern Bulgaria and I was also still running my business back in Scotland.
So in the meantime we both moved to Fort William [in the Scottish Highlands] and decided to look for a home around Haskovo going forward."
Martin and Aneta stayed in Scotland for a year whilst he wound-up his business and during trips to Bulgaria they had their eye on a property in Stambolovo - a village in the Haskovo area.
An imposing 1930s property, owned by the relatives of a famous Bulgarian writer, it was a "copy" of the owner's principal home in Haskovo, and had been used as a property to accommodate their guests.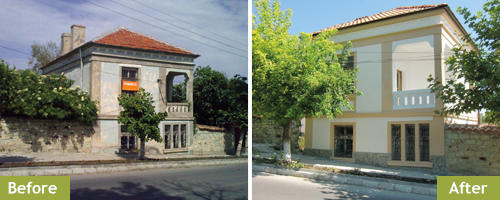 "At one time it was listed for sale at €35,000, but when we started showing an interest it had been reduced to €26,000," recalls Martin. "We watched it drop and drop and when it hit €10,000 we bought it. It needed a huge amount spending on it but we sold the Gabrovo home for €15,000 and knew we could do a lot of work on it ourselves. It had no electricity, one water tap, no sewerage and a leaky roof."
Martin and Aneta spent £15,000 doing up the two-bedroom house, doing everything apart from the roof and re-rendering the exterior (the two biggest expenses at £2,000 apiece) between them. As you can see from the before and after pictures taken by Martin, an amateur photographer, they've done a really great job.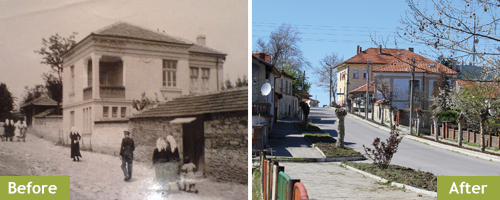 They moved to Stambolovo - a village famous for its red wine production with a strong Turkish influence - permanently in April 2012, three years after they got married and also after Martin had cut his business ties with Scotland. Aneta's two daughters - aged 31 and 33, live nearby have children (Martin has a son in Australia).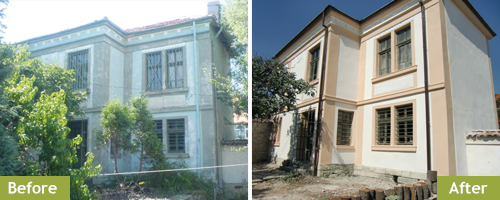 "I love life in Bulgaria. The weather is better - where isn't better than Scotland! - and it's much more affordable than the UK," says Martin, now trying to expand his photography sideline.
"A loaf of bread costs 35p; our council tax is £35 a year, healthcare 230 lev (£92) per annum. We buy our organic red wine from a neighbour who makes his own. One of the best Haskovo restaurants costs £30 for two.
"The downsides are very few. Perhaps the biggest is the terrible driving - the Bulgarians are both arrogant and risk-takers, which is a dangerous combination. That said, I have no intention of returning to Scotland!"