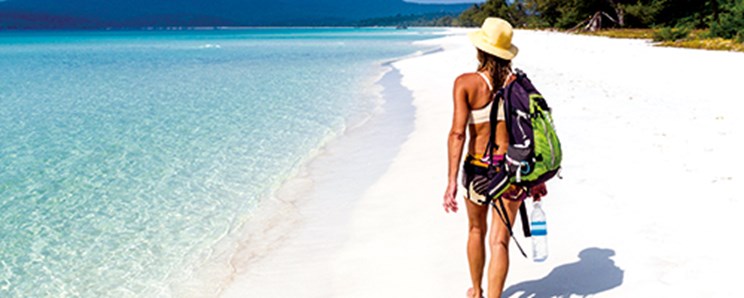 Last week we brought you all the latest news and tips from the property market in Thailand (read here). In the final part of our far eastern property series we look at the less known markets including the Philippines, Vietnam, Indonesia and Malaysia.
Philippines
Although it has many of the same type of attractions as its more touristed neighbours Thailand and Indonesia, the Philippines has lagged behind when it comes to pulling in foreign visitors. But with the tourism industry seeing double-digit growth last year, the secret is firmly out - this year the Philippines even made it into Lonely Planet's top 10 countries for 2015.
The Philippines comprises some 7,107 islands and has some of the worlds most recognised holiday destinations, Boracay according to official figures had 1.35 million tourists in 2014 and ranked No.1 in Asia in 2013 Trip Advisor Traveller's Choice awards.
Coming out of a mix of Spanish and American colonialism the Philippines has a unique culture that embraces native 'Malay' roots but now heavily mixed with Western influences.
It's a dynamic place right now. "With English as the second national language and a strong belief in academic achievement, Filipinos are ready and able to contribute within global markets," says Dave Nurse of Megaworld, a company specialising in finding properties for UK clients and investors. "This highly educated workforce coupled with a relatively low cost base has led to increasing interest in outsourcing international businesses to Philippine cities where the growth in call centre and IT outsourcing from the UK and the USA is now outstripping many of its Asian neighbours. GDP growth in 2014 ran at a consistent 7.5 per cent."
Not surprisingly there are an increasing number of expat workers in Philippines, meaning property here is being touted as an excellent investment.
"Property price increases are averaging 6 per cent annually and rental yields are the highest amongst all of the Asian economies, averaging over 7 per cent," adds Dave Nurse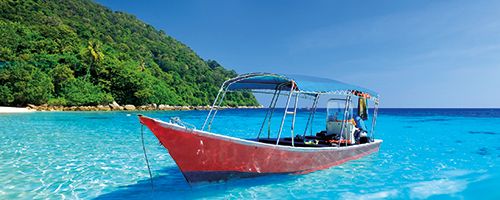 However, as with other Asian capitals, property in Manila isn't dirt cheap - a good one-bedroom apartment in an upscale development is likely to set you back about £140,000. Jacqueline van den Ende, founder of property portal Lamundi in the Philippines, says buyers typically fall into one of two types in the country.
"If you come to work you would mainly live in Manila. If you come to relax or retire or have a holiday home it would mostly be the Cebu or Visayas region. Cebu is a much calmer city than Manila, it is much easier to navigate and closer to lots of nice beaches."
Similarly to Thailand, foreigners cannot own land in the Philippines, but they can own condos so long as the foreign ownership in a building does not go above 40 per cent.
Megaworld offer a range of affordable condos across the islands; the Spanish styled 'Lafayette' in Iloilo Business Park starts at £38,000 for a one-bed studio to £138,000 for a luxury three-bed double balcony suite.
"Investors have the opportunity to own and receive income from hotel ownership, typically realising a yield of 10 per cent annually on the capital invested," says Dave Nurse. "A condotel suite in Boracay Newcoast costs £73,000 for a 15-year lease with returns of £7,700/annum income based on a 70 per cent occupancy."
Indonesia
Bali has long been a hotspot for foreign expats but while it once offered bargain properties in paradise, it's now been well and truly discovered by the luxury set. In fact a recent Knight Frank report put Bali in third place for luxury house price growth in 2014, topped only by New York and the US ski resort of Aspen.
But while a beachfront pad is likely to set you back more than US$1 million, there are plenty of areas around the island you can buy something with more than one bedroom for £150,000, and if you're after lots of space, you'll get more for your money if you're willing to live in a less developed area.
According to Eric Bice of property firm Elite Havens, buyers are moving away from the traditionally popular area of Seminyak towards the Canggu, Seseh/Cemagi and Bukit areas, and facilities are following suit. "We are now seeing outcrops of shops and restaurants traditionally only seen in Seminyak, which make buying these 'further out' villas not seem so secluded."
Canny buyers looking for long-term potential are heading to the island of Lombok, just 30 minutes by air or four hours by sea from Bali, hoping that its burgeoning tourism industry will lead to Bali-like growth in future.
"Lombok has been getting much more attention over the past few years and the money spent goes a longer way than it does in Bali," says Bice. "However, the two islands offer such different experiences for visitors that many buyers will have a strong preference for one over the other. But purely from an investment perspective, Lombok tends to be seen as the longer term prospect."
Malaysia, Cambodia, Vietnam
Malaysia has historically been one of the more welcoming Asian nations for foreign buyers, allowing them to buy both apartments and houses with land.
However, there are minimum prices for any property owned by foreigners, and last year the Government increased this minimum price to MYR1 million (£180,000). In some areas, such as Penang island, this threshold is much higher.
Watling tips Cambodia and Vietnam as hotspots of the future, particularly as the latter has recently relaxed restrictions on foreign ownership of property - from 1st July.
"One market of increasing interest is Vietnam, which has just opened its doors for foreigners [with a valid visa] to buy property there. There are certainly more expats moving into Vietnam, the country is 20 per cent cheaper than anywhere else in Asia to live."
Some restrictions apply: foreign organizations and individuals won't be able to purchase more than 30 per cent of the apartments in an apartment building. Also, foreigners will only be allowed to own a property for 50 years, although there will be the possibility of extensions.

Joanne Christie
(Originally published in A Place in the Sun magazine - Issue 122)