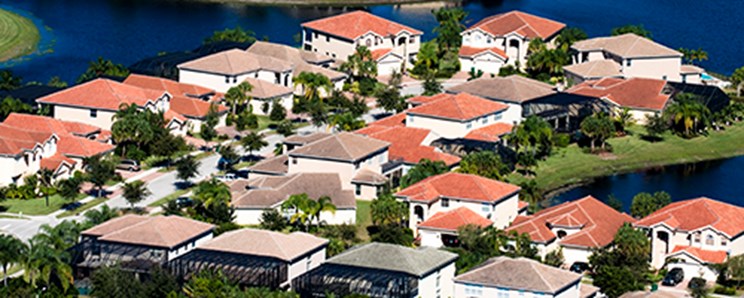 I moved to Central Florida in 1972. I have seen it transform from a small town whose main industry was citrus and cattle, to now becoming the most visited place in the world, with Orlando receiving over 63 million tourist in 2014. It's got a highly evolved real estate market now that can be a confusing for non-American buyers.
So when talking about properties, I always want to make sure that I understand how the buyer intends to use it. The State of Florida has established housing-use categories, similar to town planning. This is decided on and approved prior to start of construction.
By starting out knowing what your intended use is then you can make sure you begin your search in the correct type of community.
Zoning
There are 4 main categories of zoning listed below:
STR - Short Term Rental
This allows the use similar to a hotel/motel. This property can be rented out on a nightly basis but can also be used as a primary residence. A great option for investment and holidays with the family.
Seasonal
This usually allows a property to be let out one time per 30-day period or sometimes shorter but only during a pre-approved time of the year. Good for investment and to help offset running expenses as well as a private getaway.
LTR- Long Term Rental
This allows the owner to rent (minimum of 7 month lease) or can also be used as a primary residence. Good for long-term investment.
Primary Residence
These communities are developed to allow and owner to live in the house full time or to use as a second home, but does not allow any STR rentals.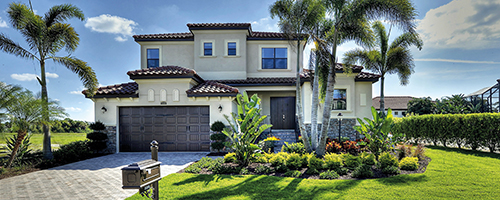 Categories of Community
Now that you have a basic understanding of zoning allowances, I want to look at three different categories of communities: Buy-to-let for the investment minded; lock up and leave (personal use only), and finally your "forever home" - what Americans call their dream home to which they hope to move full time when they retire.
1. Buy-To-Let/Investment or STR
Resort Communities
These are often in or near very popular destinations, or tourist hot spots. The attraction is that they are built with one thing in mind, the guest experience.
They usually have amenities like a gated entrance, resort style swimming pools and hot tubs, clubhouse, concierge services, golf courses, movie theatre, restaurants, game rooms, and a fitness centre, just to name a few.
The homes located in these communities are built after meetings and surveys with property letting companies, past guests and local realtors. This is done to make sure the property is being built to maximize the guest experience, as well as maximize rental potential. These homes are often built to a higher standard with several of the upgrades and green features that you would see in your personal home or better.
Golf/Country Club Communities
Communities with a golf focus appeal to multiple groups of buyers. They are attractive to the rental/investor group because of the properties' ability to earn income (they are year-round income earners). There is an oft quoted figure that 60 per cent of people who buy on a golf resort do not play golf!
They also appeal to the buyer looking to use the home occasionally (but with the option to lock and leave) as well as well as to a full time resident (on a personal note, I live in a golf community that is zoned for Short Term Rental (STR) and enjoy meeting all kinds of people from around the world, but this might not be everyone's ideal).
Golf communities will usually have, in addition to the golf course, a community pool, tennis courts, fitness centre, and golf club house with either a restaurant or a bar.
Single Family Home
The Americans use the term single family home to describe a detached home which could be a bungalow, but could equally be two or more floors.
Communities consisting of these type of homes were the first type of communities that were built in the early 1990s. When the concept for STR was introduced it was because holiday-makers saw the benefit of families all staying under one roof instead of multiple hotel rooms.
At first there was not much thought put into community amenities or floor plans, however a single family home was more desirable and affordable than a hotel room.
As Single family home communities age they tend to transition from being STR to Long Term Rental (one year lease or longer) and Full Time resident communities.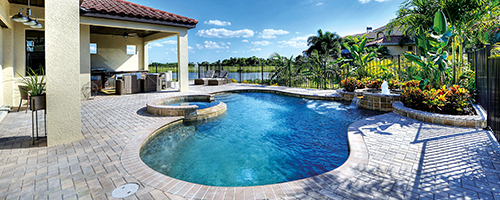 2. Lock and leave/seasonal use such as snowbirds (could be LTR)
Come in all shapes and sizes and have many different looks. You can have a condo, town home or a single family home. You can come to Florida and use the property and then lock the door and leave it until you or family members return.
Long-Term Rental (LTR)
These are often are gated and the Home Owners Association (HOA) will take care of the grounds/garden maintenance, pressure-wash the outside of the house and paint every 3-5 years, and maintain the integrity of the roof and replace as needed. This is truly "carefree living".
Residential Communities
The other option is to purchase in a "residential" neighbourhood. There are some benefits to this as you will have neighbours that you will get to know, and can invite over for cook-outs (BBQs).
The neighbours might also might keep an eye on your property while you are away, and you won't have to worry about transient strangers causing noise or disturbances.
We see many of our homeowners start in these types of communities and then they transition into full time residence once they retire. These communities do not allow STR rentals (weekly, nightly etc.) but many allow rentals with a one- year lease or longer.
3. Forever Homes: Full-Time Residential
These might be golf communities or country clubs (mentioned above) but they also in several other varieties.
55+ Communities
These usually have some restrictions on the age of people residing in the home on a permanent basis. Most people can purchase a home here, but you cannot have children under the age of 18 residing for more than 30-60 days a year.
These communities offer a lot to the home owners in the way of structured activities, amenities, security, and comradery with other owners of similar interest.
Waterfront
These are either on the ocean (both West and East coast) or on one of Florida's 30,000 lakes at rivers. Anyone who enjoys outdoor activities like fishing, skiing, jet skis, scuba diving, boating, kayaking and canoeing, then this is the place for you.
There are communities that even have fishing guides in the clubhouse that can take owners out to get them acquainted with the areas waterways and to help find the best fishing holes.
Imagine sitting on your back deck overlooking the lake and watching the sunset, what a great ending to the day.
Equestrian
If you love horses (as my wife does) or just being around nature and wide open spaces then this is the type of community for you. There are often a mix of amenities in here as tennis, dining, riding arenas, pastures and stables, and golf.
I would finish this article by saying that Florida has something to offer for everyone (except those looking for snow related activities!).


Jon Penny
Originally published in the A Place in the Sun magazine - Issue 122