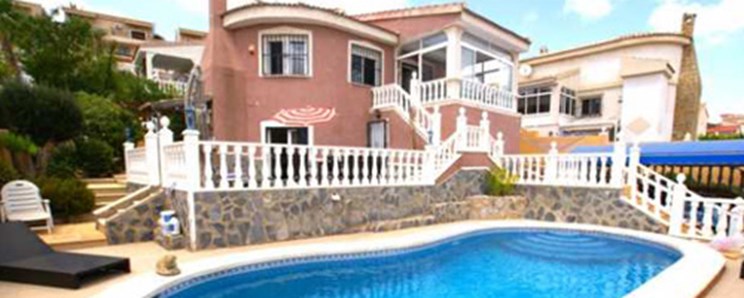 That's what Jeanette did, she saved over 3% with Smart Currency Exchange on her Spanish property.


Where did she hear about Smart Currency Exchange?

Jeanette Hunte first heard of Smart Currency Exchange through their real estate agents, HomeEspaña, who she was working with to purchase a two bedroom second home near Quesada in the south of Spain.
When HomeEspaña first mentioned Smart Currency Exchange, she compared the rate against both her local bank and the Post Office and was pleasantly surprised at how good a deal Smart Currency Exchange was able to offer.

This was around the time of the September Scottish Referendum, so sterling was strong against the euro, meaning she was able to maximise her budget.
How much did she save and how?
In total, Jeanette has transferred approximately £64,500 into Spain, £62,000 for her apartment purchase and £2,500 for fees.
When transferring the last £20,000 for her property purchase, she noticed that the Post Office was offering a rate of 1.22 - sizeably lower than the 1.26 she was offered by Smart Currency Exchange.
This meant she was able to purchase around €800 more - just over 3% - by using Smart Currency Exchange to transfer her sterling into euros.
Would she use them again?
Jeanette said: 'Their service is so quick! There is absolutely no hassle - I can now just email my request to my trader, Paul Whittington, who will arrange the transfer in minutes. This means that even if the sterling-euro exchange rate goes down within the time it takes for the funds to clear, I still receive the strong exchange rate.'
'I would absolutely recommend Smart Currency Exchange to everyone - in fact, I already have! What's amusing is that my daughter works for Thomson, who offers their staff favourable exchange rates - but their rates are still not as good as the rates offered by Smart Currency Exchange!'

Smart Currency Exchange and HomeEspaña will be exhibiting at A Place in the Sun Live at the NEC Birmingham on 25th - 27th September 2015. Visit their stands for a no-obligation chat about how they could help you.