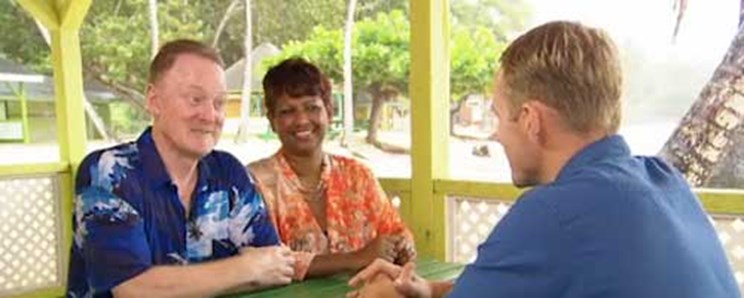 In the Caribbean island of Tobago, newlyweds Iris and Alan Ford from Kent have £300,000 to spend on a home for when they retire.
Having recently married, the couple are in the fortunate position of owning two homes in the UK. Having decided to sell one property, they are now looking for a second home on Tobago.
With four grown-up children between them, Alan and Iris need space for entertaining, a large kitchen as Iris is a 'cook-aholic', and proximity to a golf course so Alan can indulge his passion.
Can Jonnie Irwin find a place that meets these requirements?