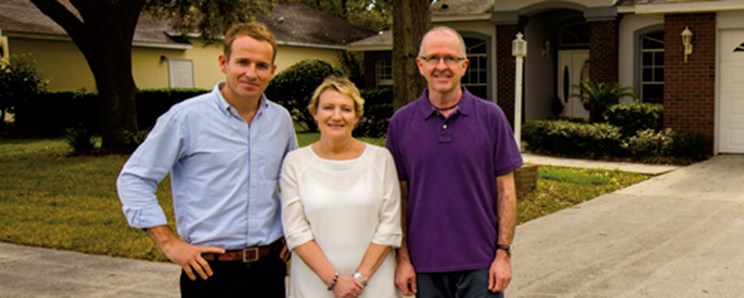 "We didn't buy the property on TV and went for an offplan instead"
Christina and David Hurst from Warwick were filmed buying a lake property in Orlando, Florida, with Jonnie. But as Christina, a 54-year-old teacher, explains, that was not the end of the story.
"We were close to buying the lake property but it was well over our budget of £150,000. But our daughter visited Claremont [10 minutes from Disney] a few weeks later and told us about a new eco development, Serenity at Dream resort, and we ended up buying a three-bed townhouse with splash pool for £115,000 - offplan. It's due for completion in August [2014] and the builder [Zenedro Homes] have been brilliant, sending us photos of the progress. We plan to rent it out for £100 a night to cover our costs when we are not using it, and hope to spend a few months a year there when we retire."