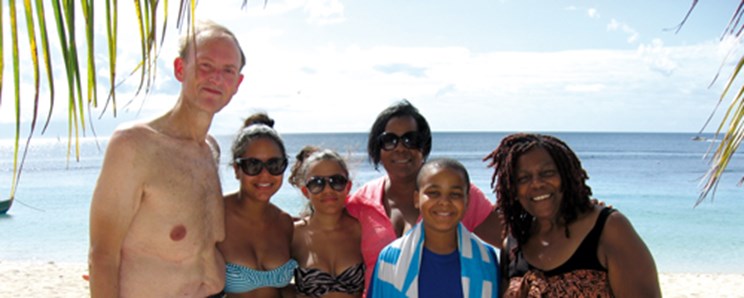 "We want to spend every winter in our Caribbean home"
IT consultant Bob Roberts and his wife Annette from Chiswick, west London, bought the second property they viewed in Grenada for £215,000. Here Bob, 56, explains...
"We bought a three-bed house on the golf course at Grand Anse, in the parish of St George, in south-west Grenada. The buying process took a fair old time - four or five months - but we've been out three times, including the whole of August with our two daughters (aged 16 and 22). The TV programme was really useful and it was such a good time to buy in Grenada, the market near the bottom. Annette is retiring sometime next year [from her job at the BBC archives] and after that we intend to try and spend every winter out there and become snowbirds."