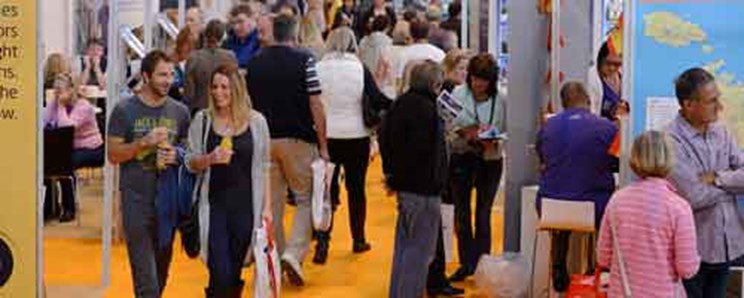 It was wonderful to see so many of you at A Place in the Sun Live at the NEC at the weekend, 6,536 of you in fact, and you kept us all very busy indeed. The seminars were packed with standing room only - sorry, more chairs next time - and the exhibitors were busy, busy, busy talking to so many of you about your overseas property plans.
Jasmine jetted in from filming in Tenerife and along with Jonnie, Amanda and Laura, wore out a pen or two signing all your autograph requests.
And it appears A Place in the Sun Live provided many of you with what you were looking for. Here's what you had to say
"We were pleasantly surprised at the breadth of information that was covered - the opportunity to speak to solicitors, surveyors and currency exchange specialists was very useful." - Karen, Reading.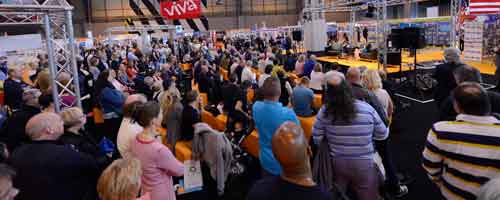 Geoff and Lorraine were impressed by the seminar programme and said:
"The seminars were well organised and delivered by good speakers. There were a good network of professionals and the opportunity to ask questions."
Others approached the exhibition with an open-mind and were delighted to discover new areas to explore. Janet and Andrew from the Cotswolds said:
"For us, the exhibition was life-changing. What we saw and heard today changed our direction; we thought we had decided on France but now we've got our hearts set on Portugal."
A Place in the Sun Live sets out to provide all the information you need to make your dream home a reality and we're delighted to say the mix really works.
John and Ruth from Derbyshire made a four-hour round trip to attend but felt it was worth it as they got so many answers in a short period of time.
"We were impressed with the scope of it all in one trip and how many agents there were here today."
They added:
"The exhibition provides everything you need to know about overseas property under one roof."
With over 150 property agents from around the world, A Place in the Sun Live gives you the chance to chat and get an impression of what different areas are really like.
Tony and Joanne from Wigan were pleased with the information they gleaned:
"There was a friendly atmosphere, the agents were very helpful and gave us good information with no obligation."
So whether you're just starting your search, or getting down to the nitty gritty of buying in another country, the exhibition is a great place to be and we look forward to welcoming you next time.