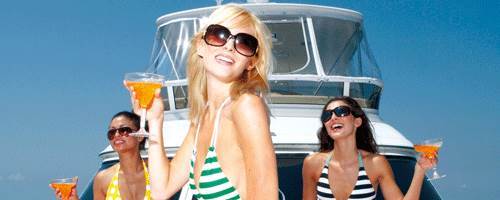 Many of us are very content with our lives. We don't need millions in off-shore bank accounts, a portfolio of mega mansions in the world's most exclusive locations, or a fleet of Sunseeker yachts in which to cruise only the most desirable seas and oceans - in order to be happy.
However, we are living in an age of celebrities using social media to showboat how fabulous their lives are and our fascination with how and where they're living has piqued to the extent that even details of their overseas property buys have, ahem, become newsworthy. So, it's perhaps understandable that some of us might occasionally feel a little disappointed in our UK homes and wish we could inject a bit more high-living, sunny glamour into our lives.
While we at A Place in the Sun believe that it's crucially important for everyone to protect their finances and only buy overseas properties within their means, we do feel it's unfair that it only ever seems to be the super-rich and famous who can afford to live in the world's most beautiful and fashionable locations. So, with this in mind we've come up with a good solution for all you Champagne Charlies: renting the high-life!
It might not be quite the same as owning a home in some incredible locale, however, there are a tonne of benefits to renting - the most obvious of which being the ability to stay for a period of time in a high-spec property you couldn't possibly afford to buy outright. Renting gives you the freedom to choose your glam location without being financially committed to it which, in areas where one-bedroom apartments start in the millions, is no bad thing.
It also means less time spent having to deal with surveys, mortgages and all the other practical (boring) stuff that comes with buying a property, and the sooner you can be hanging out in hotspots with all your new celebrity neighbours and finding your feet in your short-term luxury home.
To give you an idea of how 'renting the high life' might work for you, we've chosen a property in five of our priciest and most glamorous destinations and picked an equivalent rental property listed with our holiday rentals partner HomeAway to illustrate the relative affordability of renting in an exclusive area.
Saint-Tropez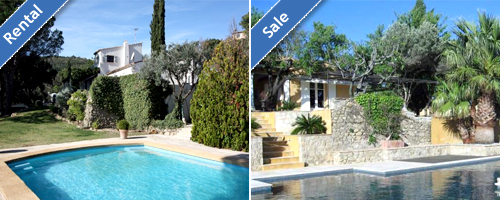 The world-famous French Riviera town has been the playground of the rich and fabulous for decades. The beautiful properties tend to be large, stylish and very expensive here. This four-bedroom sale property is listed at an eye-watering £3.1 million. See the
sale listing here >>>
Whereas, a stunning four-bed hilltop villa rents from a more manageable €1,150 a week. See the rental listing here >>>
Search all holiday rentals in France >>>
Vale do Lobo, Algarve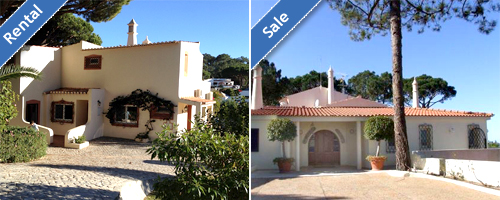 Former Dragons' Den star Duncan Bannatyne is the latest celebrity to move to the exclusive golf resort. Read about it here >>>
This five bedroom villa is similar to the high-spec luxury properties here and is on the market at a staggering £5.5 million. See full listing here >>>
While, this villa in the heart of the Vale sleeps six and can be rented from £900 a week. See rental listing here >>>
Search all holiday rentals in Portugal here >>>
Puerto Banús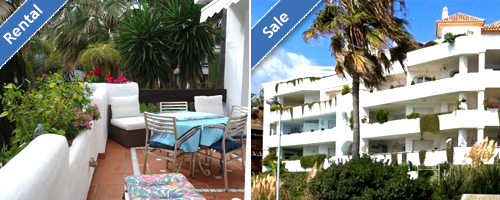 The luxury marina of Puerto Banús is the go-to place on the Costa del Sol for celebrities and the filthy rich. This stylish modern four-bedroom apartment is listed at £1.12 million. See listing here >>>
Whereas, this luxury flat listed at HomeAway sleeps four and rents from a less palpitation-causing €700 a week. See rental listing here >>>
Search all Spain holiday rentals here >>>
St. James, Barbados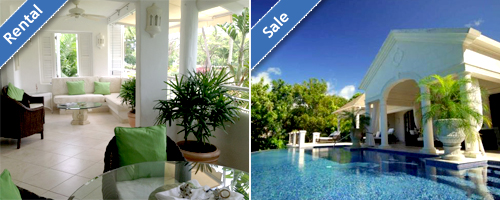 The beach paradise of Barbados is a firm favourite with mega-stars such as Rihanna and Simon Cowell who can afford to own homes on the island. This beautiful six-bedroom villa is pretty typical of the properties available and is listed at £2.95million. See the sales listing here >>>
However, those of you wanting a short-term stay in the area, perhaps before buying somewhere more modest and realistic, could do worse than renting this beautiful beachfront apartment from £1600 a week. See rental here >>>
Search all Barbados rentals here >>>
Miami, Florida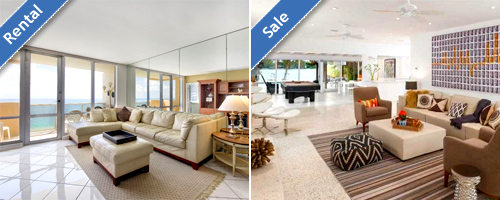 And rounding off this fabulous five is Miami, which attracts film stars and financiers in their droves - all wanting to buy into the fun and frivolous lifestyle here. This furnished four-bed villa will set you back £1.47 million. See full listing here >>>
If you don't have a couple of million to spare but are unwilling to compromise on living the high-life (even for a short-time), then perhaps think about renting this secluded villa in über-popular Miami Beach from $1,446 a week. See full rental listing here >>>
Search all USA holiday rentals here >>>
Most of us will only ever be able to daydream about what it's like to live in a stunning home in one of the world's most desirable locations, as we don't have the money or resources to believe this could ever be a reality. Still, renting a property in a glamorous destination can be a surprisingly affordable option for those of you who want to stop fantasising.
You might not ever be able to own one of these stunning homes - however, 'renting the high life' gives you the chance to experience what it is like to live in one. And even if this is for the duration of a holiday, or a short-term stay prior to exchanging on a more affordable property nearby - you'd still be living a dream, even if it's a rental.
Search over one million holiday rental listings with A Place in the Sun - holiday rentals
By Rudi Haig