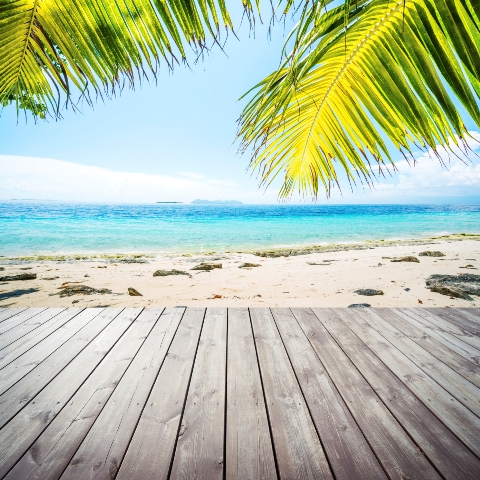 Thailand is enjoying a boom in Chinese tourists with visitor numbers more than quadrupling over the last decade. According to the Thai-Chinese Tourism Alliance Association in February 2013, Chinese tourists are the main supplier of Thailand's tourism industry and 3.3 million Chinese tourists are to be expected throughout this year.

With a simple visa process and Bangkok within five hours of China, it is understandable why Thailand is continuing to become so popular with Chinese tourists. Nevertheless, Thailand itself should be reason enough, with its renowned beach and island resorts, culture and history as well as its leisure and entertainment facilities.

This rise in Chinese tourism means a higher demand for holiday accommodation and holiday homes and therefore offers a great opportunity to those interested in buying and letting their overseas properties.

A recent report, 'Travel and Tourism in Thailand to 2017' found that the majority of Thailand's leading hotels or hospitality companies are found in, or operate from the country's major urban centres, particularly Bangkok, Chiang Mai, Mae Hong Son, Ayutthaya and Pattaya. The report also showed that in 2011-2012, there was a significant growth in the number of hotels recorded in Bangkok and the country's main destination for long-stay international tourists, Pattaya.

Luke Smith, Managing Director of Crystal Investment and Real Estate comments: "the forecasts show that Thailand's tourism is growing at a rapid rate and that the numbers of Chinese visitors is only going to increase over the next ten years".

Crystal Investment and Real Estate see this boom in tourism as a great window for opportunity for clients and are offering apartments at Laguna Beach Resort 3, in South Pattaya just under 2km from Pattaya city centre. The fully furnished apartments are available from £22,000, with flexible payment options and an ROI: 11-20%.
Crystal Investment and Real Estate are a team of independent real estate investment consultants that specialise in finding the safest and most profitable investment opportunities for their clients. For more information, visit their website at investmentandrealestate.com

Get help buying a property abroad
A Place in the Sun produces free detailed guides to buying property abroad, you can download guides to Spain, France, Portugal, Italy, Turkey, Cyprus, Cape Verde and Florida.
A Place in the Sun Live is a great place to start your journey to owning a home abroad. Taking place at the NEC Birmingham on 27th-29th September, A Place in the Sun Live is the official exhibition of the hit Channel 4 TV show and features live appearances by the show's TV presenters Amanda Lamb, Jasmine Harman, Jonnie Irwin and Laura Hamilton.
Tickets to A Place in the Sun Live are on sale now at two for £15. Click here to book.