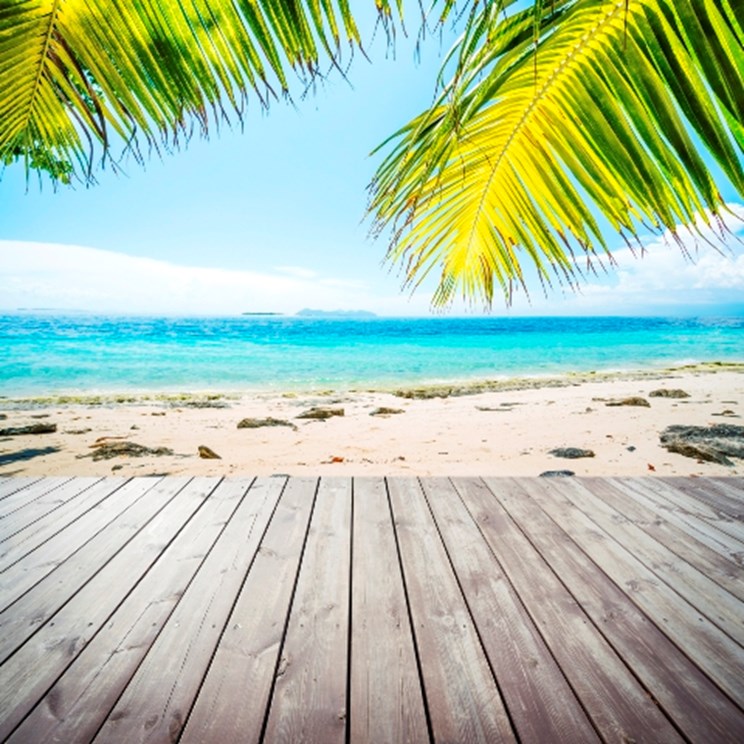 Jasmine

I was so excited when I discovered I was doing the Caribbean leg of A Place in the Sun: Winter Sun.
Nothing to do with the tropical weather and exotic locations you understand, but an eagerness to find out how the property market had changed in the 7 years since I was last house-hunting there.
I was a bit dubious about filming in the tropical storm that greeted us when we touched down in Barbados, but as ever the sun soon came out and we struggled on through!
A big high point was provided by house-hunters Kim & David France, who cried with happiness when their offer on a house was accepted. The couple were planning a move to Barbados, along with their two Old English sheepdogs, and a major-must was a mango tree in the garden for shade. Although we looked at five really great options, it was obvious from the start that one property stood head and shoulders above the rest – helped I'm sure by the enthusiastic welcome they received from the two resident Labradors.
Another great moment was visiting the Barbados wildlife reserve at feeding time. The green monkeys, peacocks and deer in a forest clearing resembled a scene from a tropical version of Snow White! But they couldn't beat Stingray City in Antigua - my favourite moment of the whole trip. They call the rays "the puppy dogs of the sea" as they always want a snack and a stroke. Swimming with them, holding them in my arms and meeting a pregnant mother was amazing.
In Antigua, another one of our house-hunters also had an offer accepted on her ideal home, a fabulous two-bed apartment. Kathy Hector, who had lived on the island until 14 years ago, returned to buy a home for her son Tai, who'd been born in Antigua. Neither of them had been back since he was a small child, and Kathy fell in love with the island all over again, so the whole thing was quite emotional. What a great 18th birthday gift - a new home in the Caribbean. What a mum!

Overall though, I was really surprised to discover how far our budgets stretched in this part of the world. The Caribbean is not exclusively for the very wealthy any more.
Follow Jasmine on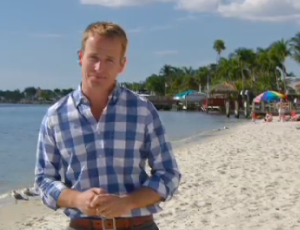 Jonnie

After a recent filming trip to Florida I've now had the chance to reflect on all that I saw and learned there.
It's been widely documented that the Floridian property market has taken a massive nosedive from the heights of 2007. Facing the worst real estate crash in US history, the Florida housing market has seen homes drop at a pace that hasn't been seen since before the Great Depression. Of course it doesn't take a genius to work out there would be some real deals, but what I saw took my breath away. Where do I start? I've only got room here to focus on two of my favourite areas.
First off Orlando needs little introduction as over one million of us Brits visit there every year. One estate agent I met reckoned that over the last four years, property prices have fallen by up to 70 per cent, due to the recession but also huge over-supply. Transaction numbers are obviously down but buyers have started to become interested in the area again with around 7 % of purchasers hailing from the UK - not surprising when you consider the average price of a three-bedroom house with its own pool stands at around £105K.
For those looking at property for short-term rental I reckon you should look at areas within 20 minutes of the theme parks: Davenport, Clermont and Kissimmee - although I never did work out how you pronounce the latter!
If beaches are more your thing but you still want a bit of life then you could do a lot worse than look at Tampa. Starting out as a Native American fishing village, Tampa has become the business hub of the West Coast and attracts similar numbers of Brits as Orlando who are perennially blown away by some of the best beaches you'll find stretching right across the Tampa Bay area and the Gulf of Mexico.
For me, there seemed a lot more to the whole area with a sort of cities within cities feel to it, for example if you want culture there's St Petersburg, for beaches and a more holiday vibe? Indian Rocks. Of course, with so much to offer, including its own international airport the market hasn't been hit as hard, dropping overall about 40 per cent and the average sale price for a three- bedroom house in Tampa is £120,000, with waterfront properties starting at £200,000.
Go inland however and there are still bargains to be had. My runaway favourite was a four-bedroom show home on the market for just £120k. I was sorely tempted myself but what happened? My house-hunters snapped it up. Typical!