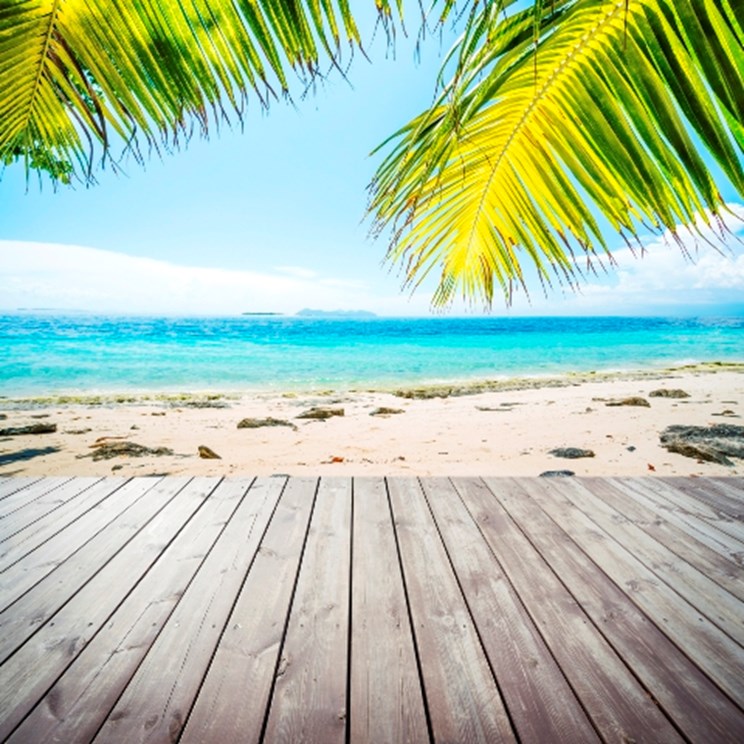 Our competition to win a pair of tickets to A Place in the Sun Live at Earls Court on 30th March - 1st April has now closed.
Those people listed below have a pair of tickets winging their way to them, so they can visit the event and meet presenters Amanda Lamb, Jasmine Harman and Jonnie Irwin who will be on The Main Stage giving advice learnt from years of presenting the TV show and 150 exhibitors selling property from all four corners of the world including Spain, France, Florida, Portugal, Italy, Turkey and many more.
There is also a packed seminar schedule of free-to-attend seminar sessions where you can find out everything you need to know about buying a property abroad.
There are specialist areas dedicated to the most popular destinations - The French Village, The Florida Pavilion, The Portuguese Pavilion and The Italian Pavilion. There's also The Buying Advice Seminar Theatre chaired by A Place in the Sun magazine editor Liz Rowlinson with sessions on buying in Spain, Cyprus and Turkey plus sessions on emigrating and financing your property.

Tickets to A Place in the Sun Live cost £15 for two and come with a free six-month subscription to A Place in the Sun magazine.
And the winners are;
Denise Ashworth
Dawn Adams
stephen Adams
Darren Allen
Val Allen
Philip Anastacio
Roy Andrew
Richard Appleyard
Julie Appleyard
Chloe Archer
Beverley Ashton
Howard Astin
Sharon Atkinson
Raj Awasti
Sam Bailey
David Baldock
Margaret Barber
Anthony Barretto
Gary Barritt
Julie Beck
Stephanie Ben-nasr
Howard Benfield
Tony Berry
Adele Beverley
Teresa Bingham
Darren Blythin
Danuta Bolton
Len Borley
Philip Boyle
David Bradshaw
Nicky Brady
Matt Brasier
Dessiree Brown-Llaneza
Phil Burn
Roy Burton
Maureen Burton
Neil Byfleet
Jason Byng
Adrian Caffery
Delia Camblin
Zoe Campbell
Kathy Canham
Sandra Cannon
David Cavender
Jules Chamberz
Hyo Chun
Brian Claridge
Nigel Clarke
J Coke
Nousheen Cole
Stuart Cole
Simon Congdon
Kay Courtney
Adrian Crook
Jane Crookston
Keren Curran
Peta Cutts
James Darrington
Ian Davidson
Ruth Davies
Philip Davison
Ian Dedmen
Mark Dexter
Shaun Doherty
William Doig
Tricia Dowson
Anna Doyle
Isobel Eames
Anne Eames
Sarah Earl
Nigel Earl
Sarah Edwards
Tony Edwards
Carole Edwards
Alexandra Edwards
Hussein Elhaj
Margot Emery
Betty Evans
Beverley Ewing
Matthew Finley
Sally Forrest
Paul Freeman
Gemma Freeman
Paul Frost
Julie Gaunt
June Gee
Anthony Gerrard
Tracy Gladman
Malcolm Glover
Peter goddard
Meme Gomis
Natalee Gosiewski
Jacqueline Grant
Jean Griffiths
Roy Hagger
Claire Hall
Jo Hamer
Kirsty Harrington
Heather Harris
Grant Harrison
Matt hart
Cara Harvey
Ron Hatch
Sam Henderson
Joyce Hicks
Philip Holbrook
Vince Holder
Kay Hosie
Katharine Howard
Rebecca Howard
Amanda Hoyland
Tracy Hughes
Wendy Hulme
Keith Hunt
Karen Hutchinson
Mohammad Ali Jaflelah
Winnie Jarvis
Kylie Johnson
Dace Johnson
Eleanor Jones
Peter Jones
Pete Jones
Naila Joseph
Deborah Kardoosh
Eric Keeler
Lizzy Kelly
Sabina Kelman
Grace Kendall
Sue Kirk
Victoria Lancaster
Gordon Lane
Clare Lapsley
Karina Lee-edmunds
Karen Levy-Martinez
Ray Lewis
Fran Light
Martin Ling
Reaz Mahmud
Lauren Main
Tracey Markham
Emma Markovic
Gayle Martin
Sandie Maskell
Melanie Matthews
Jen Mayes
Matt McAndrew
June McClure
charlotte Mcdonald
Kate McHardy
Carol Mcnaught
Gillian McNeill
Christine Mitchell
Duane Morgan
Giorgio Muccillo
Robert Mulley
David Nam
Margaret Natolie
Shaun Needham
Christine Newell
Dionne Norman
Rosina Pain-Tolin
Clare Parker
Smith Pauline
Jayne Perks
Sophie Phillips
kirstie Pope
Philip Porter
Jeannene Powell
Margaret Powell
Wendy Poynter
Gail Price
Carol Pringle
Laura Pritchard
Michael Ralph
Cameron Rankin
Andrew Reed
Keith Renicor
Leigh Richards
Val Richards
Elspeth Rodwell
Andrew Rowson
Sandra Rubery
Penny Russell
Maria Sack
Andrew Sales
Robert Samuel
Peter Seaman
Tom Seaman
Steven Shepherd
Sarah Silvester
Mike Smith
Debbie Snell
Tony Spence
Greig Spencer
Wendy Spooner
Andy Steadman
Gail Steiger
Kevin Stevens
Samantha Stewart
Jackie Stone
Tara Thompson
ceri Tindale
Malcolm Tite
Tammy Tollefsen
Lisa Torkington
Natasha Vizard
Karen Wain
Madeleine Wallner
Ntena Ward
Shelley Warner
Alfred Waterfield
Louise Watkinson
Kim Wheatley
Gill Williams
Joyce Willis
Susan Willshee
Hattie Wilmot
Lesley Wilson
Peter Wood
Claire Woods
Hannah Woolford
Liz Woolridge
Paul Wright