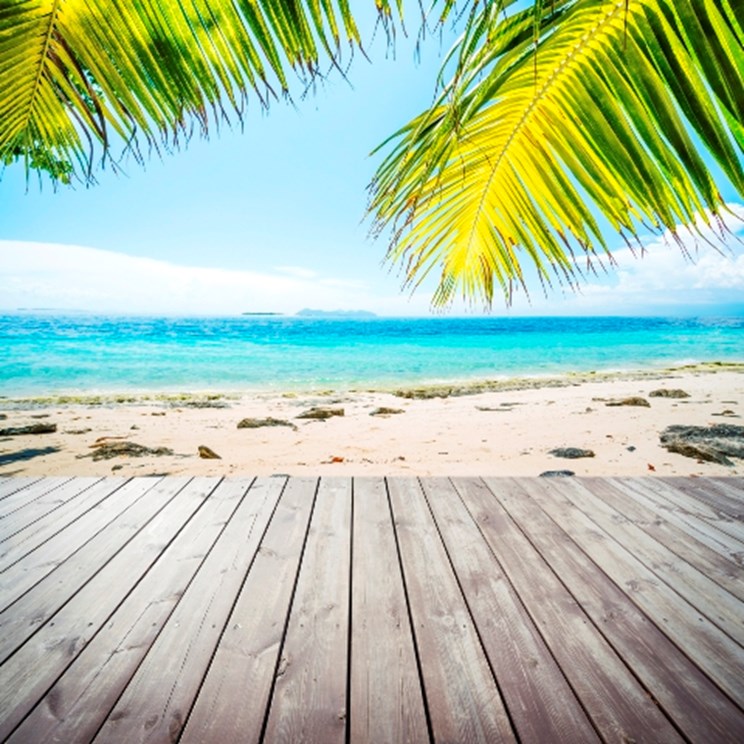 The tropical Indian Ocean island of Mauritius has cornered the market for upmarket holidaymakers and honeymooners looking for an idyllic beach retreat. Two hundred miles of soft, white sand beaches encircled by safe and exquisite blue seas with an indulgent choice of glitzy hotels are the main appeal, and mean that many visitors rarely stray from their sun loungers long enough to explore the green and mountainous interior.
The biggest drawback is the journey, a spirit-sapping though direct 12-hour flight from London on BA or Air Mauritius, but this doesn't deter thousands of us. Around one million visitors arrive each year, mainly from France, Britain and Italy, but increasingly from economically booming Asian countries. Its location between Asia and Africa means Mauritius is six hours from Cape Town, Dubai and Perth, Australia, and its new airport terminal, due to open in September 2012, has the capacity for an annual four million passengers.
Mauritius is the new kid on the block compared with its main Caribbean rivals. It's less established and developed than Barbados, but that's part of its appeal for the A-listers who value its exclusivity. It has one of the highest levels of repeat visitors worldwide, helped by twelve golf courses, year-round temperatures of 20°C to 33°C, and an alluring, safe and friendly mix of French and British heritage.
So, a good place to buy for lifestyle and investment? Indeed. Along with tourism, multicultural Mauritius has a thriving economy based on high-end textiles, manufacturing and agriculture. The World Bank places it top of all African economies for ease of conducting business and the IMF forecasts four per cent annual growth for the next four years. In addition Port Louis, the capital, was the highest ranked of all African cities for quality of life in Mercer's November 2011 survey.
Eight-five per cent of arable land is wrapped in swaying sugar cane, but with that industry in decline the country's business-minded government wants to encourage more of us to see the second-home potential of this 46-mile by 21-mile island in the sun.
In 2002, they introduced new laws allowing foreigners to buy property for the first time, throwing in interesting tax perks to further sweeten the deal, with property prices from a surprisingly affordable $500,000 (£321,700).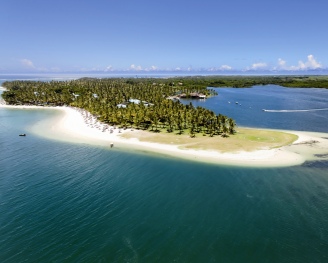 Foreigners can only buy through Integrated Resort Schemes (IRS) on government-approved high-end resorts. Owners receive automatic Mauritian residency and can benefit from low levels of taxation: income tax is 15 per cent, capital gains tax is 10 per cent and there is no inheritance tax. There are now six IRS projects spread around the coast with an average house price of $1.6 million (£1 million). Completed schemes include Tamarina on the west coast and Anahita on the flatter and windier east coast. Both resorts are built around excellent golf courses and sold well with early buyers seeing their property increase in value
by 25 per cent.

Azuri in the northeast, 35 minutes from Port Louis, is being developed by Mauritius's largest landowner and sugar producer, which contributes nearly 10 per cent to the local economy.
The off-plan, beachfront scheme, due for completion in August 2013, will have 272 apartments and townhouses, with 169 freehold IRS residences facing the one-mile coastline and 103 apartments available only to Mauritians.
"Most IRS schemes are gated golf estates, with few full-time residents," says Murray Adair, chief executive at Azuri. "We aim to create a community focused village where Mauritians also live year-round. Azuri will have shops, restaurants, two hotels and even a school. The British public school Wellington College will open a 950-pupil primary and senior school on site."
Prices for IRS homes at Azuri range from $500,000 (£321,700) for a three-bedroom apartment to $815,000 (£524,400) for a four bedroom townhouse, and include a mooring at the on-site boat club. Since launching in autumn 2011, 50 per cent of units have sold to buyers from Europe, South Africa and Asia.
Azuri will not have a golf course, but owners have access to the impressive course at nearby Le Touessrok, one of Mauritius's top hotels. An optional rental pool provides a guaranteed five per cent annual return for three years, with five weeks' personal use.
In the quieter south, Villas Valriche is an IRS scheme and established golf resort on slopes overlooking the sea. The beautiful 525-acre resort, also a former sugar plantation, has 120 completed homes with a further 168 planned. Prices start from $660,000 (£424,900) for two to four-bedroom plantation-style villas with land plots from $350,000 (£225,300). Owners have five years to build their villa during which they receive 21 days per year free accommodation in a similar villa from the rental pool run by a five-star hotel operator.
Capitalising on Mauritius's French heritage, Club Med are selling 40 single storey fully furnished villas on a 12-hectare beachfront site in the west of the island. Owners can buy these villas outright or choose to enter the leasehold management scheme with six weeks' annual personal use. Prices start from £950,700. Owners have free access to golf at Tamarina resort, 20 minutes away, and to all restaurants and facilities at the neighbouring Club Med resort.

Why buy in Mauritius

• Naturally beautiful and multicultural island, a safe and established holiday destination with good potential rental yields
• No jetlag. Mauritius is four hours ahead of GMT
• Excellent golf courses
• English is the official language though French is widely spoken
• Interesting tax benefits

Why not
• Non-Mauritians can only buy property on specific resorts starting from $500,000 (£321,700)
• A 12-hour flight means holidays need to be planned in advance and travel costs are significant
• Shortage of cultural activities
• Unlike the Seychelles, there is nowhere to island-hop
• Eating and drinking in top-end hotels is expensive

Mauritius must-know
• The buying process in Mauritius follows the French system
• Buying costs in Mauritius are $70,000 (£45,100) or 5 per cent of the purchase price, and notary fees of 1.15 per cent
• Monthly service charges will average £200 at Azuri and £550 at Villas Valriche