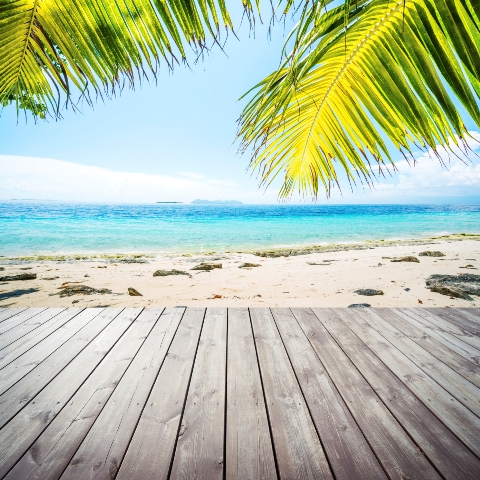 Providing families with the chance to sample life in rural France, as well as giving homeowners a relatively easy way of earning an income, gites have become big business over the past 20 years. These furnished holiday homes in France - typically in rustic or village settings - have proliferated in regions such as the Dordogne, Aquitaine, Poitou-Charentes and the Vendee. Even with visitor interest riding high in the world's top tourist destination, some areas do have a few too many gites to go round, although the appetite for them remains strong, according to a leadings lettings agency.
France has had a strong year, with an 11 per cent increase on last, and gites remain the staple French holiday offering," says Kate Stinchcombe- Gillies of www.holidaylettings.co.uk. "Increasingly they appeal to families who choose to holiday together to save money, or to those holidaying with extended families. "The season is also reliably long - from Easter to October - and prices range from £215 a week for a one bedroom gite to £3,000-plus a week for a luxury number that sleeps nearer 20. "But it's essential to create some USPs to make you stand out from the crowd."
Indeed this was exactly the tactic adopted by successful gite owners Sarah and David Ross from Wokingham, when they sold up in the UK to house-hunt in the Languedoc in 2003. "I'd long dreamt of running a gite business but knew that we would have to choose really carefully to find something that would compete with the hundreds of others," says Sarah, 47, who had been working at Monsanto.
"We hit on Carcassonne because it is very popular with US, Australian and UK visitors, is supplied by both budget airlines and scheduled flights [via Toulouse] and it's an hour from both beaches and skiing in the Pyrenees."
The Rosses bought two neighbouring properties in the village of Plaigne and spent €80,000 renovating them into two three bedroom houses - one for them and one to rent out. The ancient bread oven of the "Old Bakery'' half of the property provided the couple's USP: an "authentic" French village experience, according to Sarah.
And it seems to have worked. "Ever since we set up in 2004 we have rented it out for 20 weeks a year when most gite owners would be happy for 12," she says. "We have marketed this USP by advertising via a niche website, www.oneoffplaces.com, as well as being creative in our marketing by approaching journalists, appearing on TripAdvisor and offering a week's free stay as part of a competition. "We have also furnished the property to an even better standard than our own property next door, so because we have priced ourselves sensibly, we tend to exceed people's expectations," she adds.


Tips for a neat gite

• Create USPs - hammocks by the pool instead of sun loungers?
• Promote family-friendly features: equipment and entertainment for babies, toddlers and teenagers
• Be close to something unique - a vineyard, a truffle forest etc - and make sure you sell the associated activities, maybe even secure a discount for your guests to partake
• Use amazing photographs - think show home and good lighting
• Sell your access to the outdoors: bikes or use of a tennis court
• Go the extra mile for your guests - collect them from the airport, provide a local produce hamper for their arrival, deck the halls for festive guests, offer to provide babysitting or chef services.
• Make sure your marketing announces all of this!