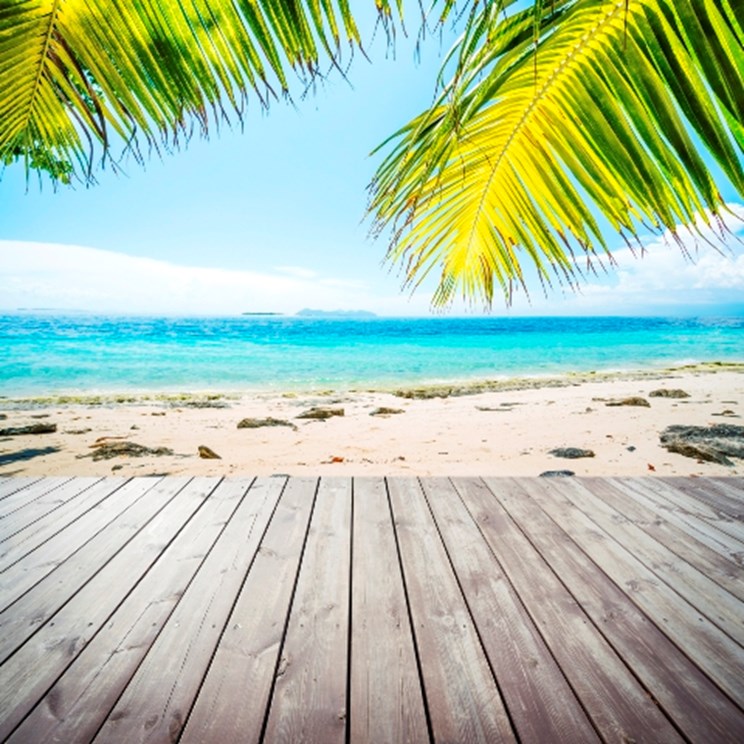 A trip to A&E, impromptu dog-sitting and a visit from an old college tutor: Jonnie and Jasmine report back from rather an eventful A Place in the Sun Live!
Jonnie
For those who were unsure of the appetite there is for foreign property at the moment I think the NEC show certainly passed the litmus test. I even pondered myself whether England playing in the Rugby World Cup and scorching weather would dent the local enthusiasm but folk from Birmingham came to visit in their droves!
In fact, visitors travelled from all over the UK with a special mention going to the fella that Jasmine and I met who'd travelled all the way from Australia to attend the show. At the time I remember congratulating him on his Herculean effort but I'd expect anyone who is looking to buy abroad to do some in-depth research and where else can you get such a plethora of information on immigration, currency issues and legal advice, never mind all of the amazing property details under one huge roof?
I always get a great deal out of the event myself – for one I get the opportunity to see what is available globally and take a peek at markets that I haven't seen for a while; but secondly I enjoy seeing the other side of the camera. It's always great to meet the viewers and get their take on the shows and also find out where they plan to buy – I'm not sure whether it's just by chance, but I met an awful lot of people looking at France this year.
Of course many of the people I spoke to mentioned the financial uncertainty that surrounds us at the moment, but a great deal are seeing this as an opportunity for investment in other markets. The low interest rates on savings – twinned with poorly performing pensions – are a popular catalyst for a lot of people looking to diversify their investment portfolio.
I must admit that for me the Birmingham show is always a favourite as I studied and worked there for over 10 years. On the Friday my course director from Birmingham City University came to see me and I was a little nervous doing a seminar in front of the man who spoke so eloquently in my Law lectures. I think I scraped through!
Undoubtedly my favourite moment was a surprise visit form Robert and Inge, the very first couple that Jasmine and I took house hunting for our pilot episode – of which more in our next article.
But I couldn't talk about the weekend without mentioning the calamity that was Jasmine and her dog, Shadow. Well, I say dog, it's more of a barking bear and weighs eight stone – I swear my mum's Shetland ponies are smaller! Now I'll leave it to her to tell you the details but suffi ce to say, I got the opportunity to walk the world's largest dog which was great fun for me, not so for Ryan [Philpott], the compere, who I roped in to help and put him on scooping detail. It's all about delegation! It was certainly the most eventful exhibition to date, both in and out of the hall!
Jasmine
Well the 15th A Place in the Sun Live opened on the Friday with a bang and we were really surprised and delighted at how busy it was. It may be the biggest property show in Europe but I didn't think it would stand much chance against the hottest weekend of the summer.
Just shows how wrong I was, and it was intriguing – but not altogether surprising – to learn from chatting to you that it's still what I call the "usual suspects" that are of most interest. Never mind those emerging countries, they can't stand up to France, Florida, Spain, Portugal and Italy.
Then, at lunchtime, disaster struck. One minute, a harmless little stroll break in the balmy Birmingham sunshine, the next I'm being rushed to A&E in an ambulance with a fractured finger!
Yes, Shadow, my cute, cuddly and rather clumsy Bernese Mountain Dog – who was waiting outside the NEC due to their no-dog rules (don't they hold Crufts there?!) – was so excited to see me that we somehow collided and I caught my finger awkwardly in his harness. My poor finger was no match for eight stone of excitable dog, and it ended up broken and twisted to a nausea-inducing angle.
So, plenty of gas & air later (can childbirth really be worse than this?) I did the rounds of the Birmingham hospitals and was eventually referred to St George's in London for treatment which culminated in specialist hand surgery and a cast up to my elbow! Despite all this, the thought of abandoning Jonnie to do Sunday's show on his own was too much (even though I am sure he'd be only too happy to hog the limelight!) and I headed back to Brum. As they are apt to say in show-business, the show must go on! That said, apologies to all those whose magazines I signed with a drunken looking scribble.
I enjoyed some much-needed distraction by meeting lots of eager house-hunters auditioning for our new show this winter. Yes, I am heading off to the Caribbean in November for our episodes on winter sun (I do hope that finger is back to its rum-punch toting best by then).
I'll report back in my next column…and of course see you at the next show in March, fully-functioning on all fronts!