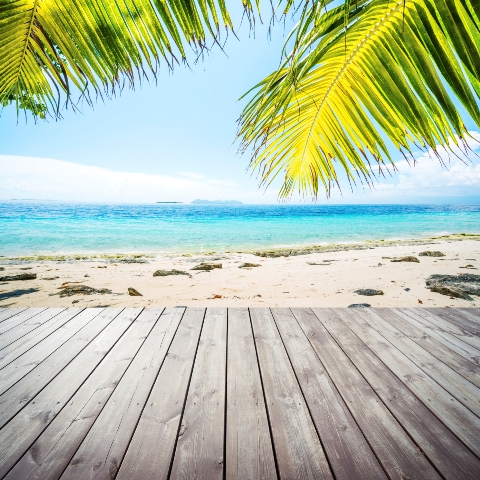 Tucked away in the northern tip of the Costa Blanca is a town steeped in history which, as the resident Brits there know all too well, still offers a quality Spanish lifestyle without the over-development seen in other parts.

Dénia?

A town of 45,000, on the northern Costa Blanca, halfway between Alicante and Valencia, Dénia is primarily a working Spanish town and port, with several industries. However, it is also a popular resort both for Spanish tourists and northern European expats, who are attracted by 20 kilometres of sandy beaches, an old town with beautiful architecture, tree-lined avenues, a 500-berth marina, an 11th-Century Moorish castle dominating the town and a beautiful protected natural park, El Montgo, on its doorstep. You can see the island of Ibiza from El Montgo, and both it and Mallorca are easy to reach by ferry from Dénia.

A bit of history...

That it's probably named after the Roman goddess Diana is a clue to the longevity of this town, and even the Romans were building on older Greek ruins. The city has had its ups and downs: a spectacular success being its 500 years from 711 (happy anniversary!) as a Moorish port, when the castle was built. Several thin periods followed, but the town's port and fishing industry kept it going until the arrival of tourism in the 1960s.

The British Connection

Britain's relationship with Dénia has been uncharacteristically peaceful, based on trade during the Georgian era through Dénia's port; the Spanish loving our salted cod and us enamoured of their raisins. In a Channel 4 Time Team dig in the town, Tony Robinson found an English ginger beer bottle discarded centuries ago. More recently, Dénia's position 90 kilometres from an airport has protected it from mass British tourism - we tend to stop at Benidorm 50 kilometres to the south - but it, and the neighbouring town of Javéa, are especially popular for expats. Famous locals include Terry "El Tel" Venables.


What to do for fun

Tourist treats in and around Dénia include several theme parks, water parks and a safari park. The Archaeology Museum, with its permanent exhibition dedicated to the local raisin trade, is more interesting than it sounds. The fish market, la lonja, sells the catch straight off the boats at the port, and the town has some good quality boutique shops, as well as restaurants for both ends of the price spectrum in the old town.
The Castle
Denia castle is a fortress built between the 12th and 13th centuries in order to protect Denia from attack. It is located on the highest point in the town and is a popular tourist attraction both for its historical significance and its impressive views over Denia. Its design dates back to the Moorish period, but since its original construction there have been a number of additions made to the structure. The red tower and the tower of Consell were constructed in the fifteenth century, the ramparts and added defensive elements were created during the Renaissance period and the Governor's palace was built in the sixteenth and seventeenth century under the watch of the Duke of Lerma, Marquis of Denia.
Today the castle also plays host to the archeological museum which is located in the Governor's Palace. Established in 1957, the museum presents the development of the city from its origins in the 2nd century BC up to the XVIII century, with much of its material excavated from the grounds of the castle. The grounds where these digs took place are also able to be visited by tourists.

Fiestas

Dénia has two major parties each year. In March they have their own version of Valencia's Falles, where huge effigies are paraded through the streets before being burned. Bous a la mar, each July, is a running of the bulls with a difference, since the bulls are encouraged to chase the local youths into the harbour - where they're then rescued by boat.

Home from home?

For British expats there is a good range of activities and clubs to help them feel at home, including the Rotary Club, International Bridge Club, Baptist Church, Dénia English Lending Library, Cat Protection League, Craft Club, and HELP Charity Shop and volunteer group There's also a thriving "University of the 3rd Age", encouraging hundreds of local retired British members into life-long learning. British style restaurants include the Orange Grove restaurant, slightly out of town near Es Poblets.

Getting there

The two closest airports are Valencia and Alicante. Alicante has flights all year from every corner of Britain, as it is the nearest airport to both Benidorm and the year-round golf resorts of the southern Coast Blanca. From e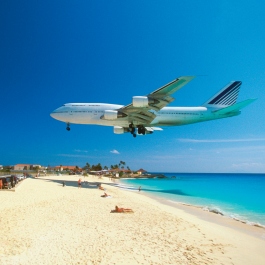 ither, Dénia is around 75 minutes' drive, on good roads. There are also bus, tram and train connections possible.

Climate

The Costa Blanca claims the healthiest weather in the world, with 320 days of sunshine each year and average daytime temperatures of 18ºC-20ºC across the year. You can swim from May to October

Essentials: Property market in Dénia

Buyers can opt for the town centre, or go slightly out of town. Town options include resale apartments in need of redecoration from €50,000 (£30,860), right up to more luxurious apartmentswith sea views from €125,000 (£77,200). Townhouses are around €200,000 (£123,500) and villas with pools from under €250,000 (£154,300). There are also several developments inland, but still close to the town, such as La Sella Golf Resort, or Solana Hills.

Dénia is a busy working town and port, so you won't find the swathes of empty apartment blocks you get in some southernCosta Blanca resorts. The large number of health workers at the town's fi ve hospitals keep demand for rentals exceeding supply, so much so that one British developer, Erringtons is able to offer rental guarantees for at least a year. "The sales market is beginning to pick up too", says Peter Ratcliffe of Erringtons. "Sensible people are buying, and though many people are a little nervous, the past five months we've had a lot more interest, not just from the UK, but also people from Norway, Germany and elsewhere."

Case Study
Yvonne Kelly Reid moved to Dénia nine years ago and loves the climate and food:

I retired here after a career in healthcare, choosing the place really because I loved the cobble stones in the town - funny the things that can make you fall in love with somewhere! I wouldn't say it was that easy to settle in at first, but I was helped by getting involved in a local branch of University of the Third Age (U3A). It's a thriving organisation in Dénia, encouraging learning in any sort of occupation or interest, and anyone can set up a group. I did an art group. I live in Las Rotas with my partner, who is from Holland. We're in an older part of Dénia on the Alicante side. It's quiet and residential, and though I have the sea at the end of the street I must admit that I prefer to swim in my own pool. Having said that, we have the annual Moors and Christians festival on now, so nowhere is quiet in Dénia this weekend. It is an amazing sight though - everybody should come and see it - and Dénia is such an easy place to get to. I have my grandchildren staying with me for three weeks, over from England, and they can get here from Luton in a matter of hours. My favourite things about Dénia are the climate and the restaurants - the food is just incredible - and the fact that it never sleeps. It's open and lively all year long.