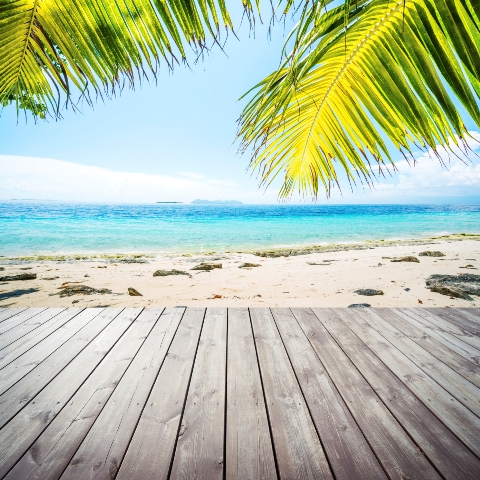 As Britons turned parts of southern Spain into a sunny version of Essex, the pleasing oddity of the original Brit enclave, Gibraltar, was forgotten.

But there are huge tax advantages to setting up home or a business there, and you can even buy your pint in pounds

What would make Great Britain an ideal place to live? Reliable warm summers, sandy beaches on the doorstep, low- or no- tax, near full employment and a crime rate of virtually zero perhaps? Sounds like pure fantasy but this Great Britain
actually exists - it's called Gibraltar.

British for 300 years, the seven-square-kilometre territory (population 30,000) is the southern tip of Spain, linked by a sliver of an isthmus. Geography is the only link to Spain, however, as Gibraltarians have resolutely rejected Spanish rule, and so spend British pounds in a British-style high street complete with red post and telephone boxes.

One department where Gibraltar does differ from the UK is in its economy. Although the Queen is Head of State, Gibraltar has almost complete self-government and has managed its economy to a healthy five per cent GDP growth rate for year-end March 2010. And, with a low-tax environment, Gibraltar is welcoming new residents on a daily basis.
Bob Brewster, director at World Class Homes specialising in property in Gibraltar, explains that the 50 per cent rate of income tax for high earners, meant many British entrepreneurs have made a tactical emigration to Gibraltar: "Appearing on the OECD 'white list', the Rock has no capital gains tax, no inheritance tax and no VAT. For those who quality for Category 2 status by purchasing an appropriate property and having a minimum of two million pounds in net assets, personal tax on worldwide income can be as little as £22,000 per annum. The Chief Minister has said that personal taxation will continue
to fall significantly during the next 12 to 24 months."

When it comes to running a business, Gibraltar also offers the best - or equal best - tax environment in the EU. In 2011, the new Income Tax Act came into effect and completed the territory's transition from "tax haven" to mainstream European financial services centre, fully integrated into the EU. A key part of the Act reduced company tax from 22 to 10 per cent. Online gaming and finance companies in particular are flocking to the Rock to set up in a familiar British environment but with a more agreeable personal lifestyle. So attractive real estate is in demand.

Brian Stevendale, Business and Development director at the award-winning marina resort of Ocean Village says: "We released our first project, 16-storey Royal Ocean Plaza, in 2003 and it became the fastest selling such residential development
in Gibraltar's history.

"Successors Grand and Majestic Ocean Plazas shared the same fortune, with 80 per cent selling on the first day of off-plan release. With no new residential schemes currently in progress in Gibraltar this leaves quite a dilemma for those seeking upscale property compliant with Category 2 regulations. Our limited stock of resale property is always in demand."

Prices at Ocean Village start from £295,000 for a two-bedroom apartment rising to £895,000 for a presidential duplex. The high floors have views of the Rock, down to the marina, the Straits of Gibraltar and on to the Atlas Mountains of North Africa. The waterfront property has shops, health club, seven swimming pools, five jacuzzis, bars, restaurants, premier yacht berths and Gibraltar's only casino, on its doorstep.

World Class Homes has access to some very interesting properties too, that have been reserved by local investors at the initial launch two or three years ago, but are now unable to complete. Often Category 2 qualifying, these homes can be purchased way below list price and are a great way to get on the Gibraltar property ladder.

With fine weather, quality infrastructure and direct UK flights with Monarch, easyJet, BA and bmibaby, Gibraltar could easily become the new Monaco, but with far less daunting property prices.