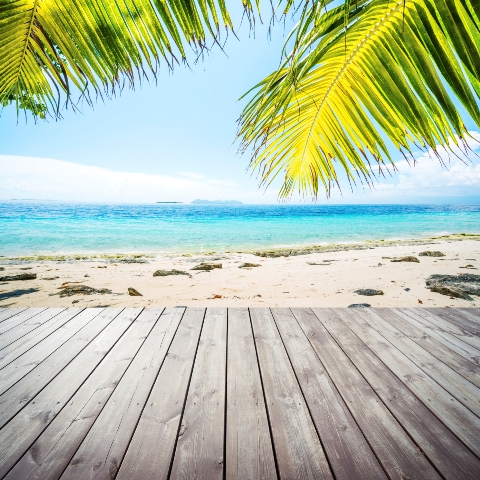 Turkey's Antalya province is home to a flourishing stretch of Mediterranean coastline. We take a look at the region and discover a range of contrasting resorts, each suited to a different type of property-buyer.
The eastern half of the Turkish Riviera, - also called the Turquoise Coast - where the Antalya province lies, is fast becoming the powerhouse behind Turkey's tourism market. According to the UN World Tourism Organisation, Turkey was one of only three global tourist destinations to register an increase in foreign arrivals last year – many of whom would have arrived in the area through Antalya's airport.
Key to growth in this part of Turkey is the affordable Mediterranean lifestyle combined with its choice of three quite different styles of holiday spots. Starting west and heading eastwards, Belek is a developing golf community with world-class courses, Side is a smaller, quieter, low-rise resort set amongst ancient ruins and Alanya is a large, high-rise, vibrant beach resort, with all the amenities to match. Gateway to these three destinations is the city Antalya, a lively Mediterranean hub with a modern airport, with direct flights from Birmingham, Manchester and London Gatwick.
"It's one of the busiest airports on the Mediterranean" said Julian Walker of agent Spot Blue (www.spotblue.co.uk) . "Its traffic is twofold – as an airport for people arriving on business or internally, and for international tourists. Antalya's importance in Turkey as a whole means foreign travellers benefit from the infrastructure and services that a thriving city needs." Meaning that owning a property here offers great rental potential from the UK market. "Konyaalti on the western edge of the city is the main beach area, while back on the eastern edge towards Belek, is the more expensive Lara Beach area" he adds.
Belek
Just 15 minutes from the fringes of Antalya, and 30 minutes from the airport, is Belek. Primarily a leisure holiday resort, it's carving a name for itself as an affordable alternative to more established golf destinations. The half a dozen or so existing golf clubs in Belek each has at least one 18-hole course, and between them the resort as a whole offers 14 different course combinations, most of them championship level.
The Montgomerie Papillon, which opened in 2008 and is deemed one of the leading clubs, has 18 holes plus a nine-hole academy course; a round there in high season costs €115 (£98). Other clubs include Cornelia, developed by Nick Faldo's design company, Antalya, Carya and Gloria, which has two 18-hole courses and one nine-hole.
Most foreigners arriving in Belek currently come on golf holidays and stay in one of the 50-plus five-star hotels, located on the beachfront or within one of the golf clubs. But the aim is to increase the capacity by getting more golfers to rent privately owned properties. It's not possible to buy frontline golf or beach property in Belek – it simply doesn't exist as this area is solely reserved by the government for hotel and leisure use.
"Investors have purchased many of the homes here specifically for onward holiday rental purposes mainly targeting the golfing fraternity," says Graham Pyle of agent Countryside International (www.countrysideinternational.com) . "Apartments [in Belek] start at around £60,000 and villas from around £180,000 and mid-price quality villas with a private pool from about £240,000."
On the market in Belek...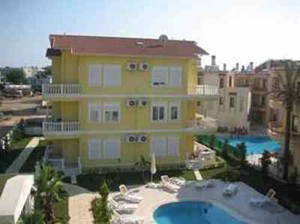 Two-bedroom, two-bathroom high spec apartment with a shared pool. A five minute walk to the amenities and a five minute drive to the golf courses.
Price: from £88,000
Contact: Soysal Group (www.soysal-group.com)

Side
Side, 25 minutes from Belek and 45 minutes from the airport, has become a bit of a British stronghold. Famous for its ancient ruins, which include an amphitheatre and Apollo's temple still used for concerts, and its long sandy beaches, it has retained much of its fishing village charm. "There's a growing expat community here," says Walker of Spot Blue. "It's smaller and calmer than Alanya and preferred by older Brits who like the low-key development without a thumping night scene".
Due to Side's ancient heritage listing, no residential development above four storeys is allowed there. An exception to this rule is the seafront, which is reserved for hotels and buildings used solely for leisure purposes meaning the availability of homes in Side is less than in Alanya.
Side has undergone major infrastructure upgrades recently, thanks largely to its ambitious mayor. The most significant improvement, which opened only in May this year, is its £10-million beachside promenade, which runs west from the old town for nearly four kilometres as far as Evrenseki.
"This promenade has vastly transformed the seafront area and further plans for the continuation of it to go beyond the old town peninsular eastwards and adjacent to the sand dunes are already agreed," says Graham Pyle of agent Countryside International, adding that, "Side old town's main shopping street and side roads have undergone a major restoration programme too, which has seen the previous tacky shopfronts and illegal structures removed."
So what does your money buy in Side? Modern quality apartments start from £50,000, duplexes from around £90,000 and villas from £150,000. Mid-range apartments will set you back £80,000 and villas £200,000. If you want to be a step back from the centre of Side, the areas of Ilica, Colakli and Evrenseki are becoming popular, as they gradually join up with the main resort. Bordering Side inland is Manavgat, a bustling town with a local feel, situated on a river with a pretty waterfall. New developments are springing up on its fringes, suited more to residential buyers.
On the market in Side...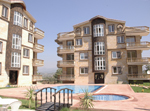 Two bedroom new-build apartments with communal pool and gardens, fitted kitchen, air-con and balcony.
Price: from £39,995
Contact: Spot Blue Overseas Property (www.spotblue.co.uk)

Alanya
First discovered by Germans and Scandinavians as a holiday destination, Alanya has grown into a large town that now attracts British and Irish second home-buyers. About 90 minutes from Antalya's airport, its population of around 250,000 doubles in the summer months. It's a busy place, with its affordable shopping and amenities making it an increasingly popular place to live.
"Alanya's mayor is keen to promote the town as a cheap and healthy place – thanks to the lifestyle and climate – where retired northern Europeans can come to get away from their cold winters," says Julian Walker of agent Spot Blue. Alanya's pretty old town sits on a peninsula, crowned by a castle that looks eastward over the harbour and long promenade, with a new marina on the west side. From its centre the town spreads inland up a gentle mountainside and along the coast. Most of the properties available there are apartments in the numerous high-rise blocks that line its long sandy seafront. Standard communal features in these developments include a swimming pool, security parking and often a gym.
For somewhere a bit quieter, head up the mountainside, where an elevated position also means views over the town and out to sea. On the whole homes in Alanya – which are principally apartments – are around 15 per cent lower than equivalents in Side. "Modern apartments tend to start at about £40K and villas from £130K," comments Pyle of Countryside International. "Mid-price quality apartments are around £70K, duplexes £90K and villas £180K".
As the town has grown, Mahmutlar, a seafront community to the east has become a "suburb" of Alanya, with a choice of new-build apartments.
On the market in Alanya...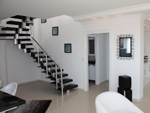 A chic three-bedroom, three-bathroom penthouse at the Happy Life Residence in Mahmutler on the eastern edge of Alanya. High spec finishes include chrome, ceramic tiles, granite, plaster-moulded ornamental ceilings, glazed paint and spotlights, underfloor heating in the bathrooms and a Jacuzzi in the master bedroom.
Price: €196.000 (circ £167,521)
Contact: Riviera Invest Real Estate (www.rivierainvest.com)
Jenny and Adrian Graham from Suffolk bought two apartments in Side
"We own a three-bedroom apartment and a two-bedroom apartment, both in a small, gated complex with a large communal swimming pool, an internet café and games room. "We paid a little under £65,000 for one and around £70,000 for the other, and bought through agent Countryside International. We have great views from our balconies and it's just a ten-minute walk to a lovely sandy beach and a 15-minute walk to Side's old town, so we are very close to a number of good bars and restaurants.
"Side has a mixture of ancient history and culture. There is an excellent social life plus it's a safe and friendly environment. The beaches are great and there are plenty of sporting activities to enjoy such as golf and river rafting. There's even a ski resort we can use in winter that is about two hours away! The Turkish people have always made us welcome too.
"We get out to Side two or three times a year and our three adult sons, come out whenever they can. We do have to plan our visits though as we have a long-term tenant in one apartment – someone who works for a UK tour operator – and we rent out the other one when we're not there. Who knows, maybe we'll spend the majority of our time living in one of the apartments once we retire!"
Words: Richard Way
A Place in the Sun Live takes place at NEC Birmingham on 30th September – 2nd October 2011. There are hundreds of agents showcasing thousands of properties from all around the world and there's a packed timetable of free-to-attend seminar sessions covering everything you need to know to buy a property abroad safely. For free tickets, visit www.aplaceinthesun.com/monarch