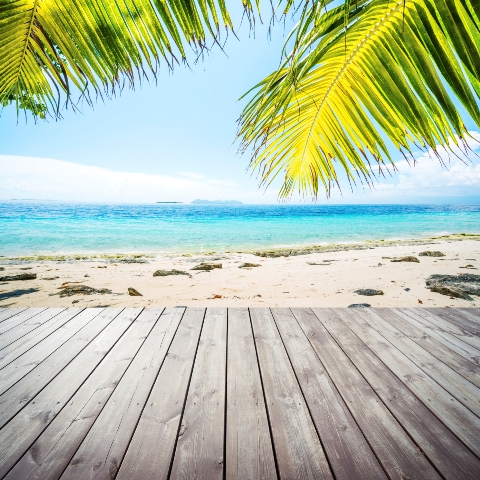 Now is a superb time to buy property, both at home and abroad. With the newspapers clamouring for another crash and commentators hyperventilating at the prospect of price falls, you could be forgiven for thinking I've gone mad.
Yet I relish a faltering and uncertain market. You have more time to do your research and due diligence about the property, and to make your financial arrangements. Better than that, you can negotiate the price rather than be forced into going above your budget.
I'd better deal with the elephant in the room – the market. Is it really likely to crash? The most recent figures show a fall of 1.5 per cent in the three months to October in the UK. Yet does that constitute a crash? No, I don't think so. Across the UK we have different conditions. It would be churlish for me to say that there won't be ripples along the way. Particularly in areas affected by unemployment and where first time buyers are prevalent.
However the economy is stronger than some would like to admit and lenders are beginning to gear up to return to normalised lending.
To go into the buy to let market at this time will take courage and some general principles apply:
Do your homework about the location, the rental market and the property.
Speak to local agents to get a feeling as to what's on the market and whether a pool of potential tenants
really exists.
Visit the location. Not just once but at different times of the day. If it's abroad then visit at different times of the year.
Look at your finances and make sure you understand the risks, costs and downsides as well as the rental prospects.
With those general rules in mind, the UK is a great prospect at the moment.

Home
If you are looking to invest in a buy to let, don't mortgage yourself up to the hilt. Rental markets are actually quite strong at the moment. However, interest rates may be low but there is increasing pressure for them to rise in the years to come. Ironically, rents may stagnate or even fall as the economy recovers and plenty of would-be buyers sit on the sidelines and rent whilst they save for a deposit. However the UK isn't a single market but many different ones joined at the hip by geography and politics. The further north you go, the more difficult the conditions. There are locations to look for a good deal or more resilient market conditions. For example, the BBC will shortly be moving large resources up to Manchester. Birmingham is becoming quite a powerhouse of economic activity and The Commonwealth Games are going to Glasgow in 2014. Look for events, investments and big employers in the places you are looking to invest.
Student accommodation continues to grow as a sector. University towns are always popular places to invest. A note of caution though: student numbers are likely to fall and with fees mounting up, there will be pressure on rental values. So pick towns where the universities are strong rather than those newer institutions that could be hit harder by the proposed cuts. My final piece of advice is to understand what you are buying and the market you will be letting into. For students, garages, super kitchens and wow-factor bathrooms don't add rental value. Yet for areas aimed at young professionals those are exactly the features tenants demand.

Away
It's all very well talking about the property markets but before you do that you need to consider currency risk. A well-chosen and acquired property can have any gain wiped out should you have adverse currency movements. The relationship between the US Dollar and Sterling has improved and probably won't change very much for the time being and with the US property market still very much in the doldrums, it's great value for money. As a popular tourist destination not only for us Brits but for Americans too, this should be somewhere to look. Yet the distance is a factor. If you do buy in the US, make sure you have a good local property manager to ensure that you don't have sleepless nights worrying about your asset. Closer to home, I am a big fan of the traditional markets. France is probably my favourite and some parts of Italy too. Much as there are bargains to be had not only in the southern European countries, be careful what you buy in Spain and Greece. They will recover but you have to tread with extreme caution.
Eastern Europe is still worthy of consideration but more than ever you must consider the local market. Do your research. The key to making a good overseas investment is to buy in a destination that does well even in a downturn and has a deep pool of visitors. Local investigation will tell you where the best streets are. For snow resorts access to slopes, shops and restaurants and for coastal locations a beach, pool and amenities are critical. I myself have a one-bed apartment in Alpe d'Huez in the French Alps.

And finally
The success of your investment will be determined by whether or not you do your research properly. It's not just about buying well, or ensuring that you have a property that is a good letting prospect. Do the numbers. Make suitable tax arrangements, account for voids and vacancies, make a provision for service charge and renovations, insurance and tax. There is no such thing as a risk free investment. Yet you can mitigate risk by assessing what you are getting into, doing your research and ensuring you can afford what you are about to embark on. Now is a time to be bold yet prudent. If you can afford it and adopt my advice, in five years time you will be happy you purchased.