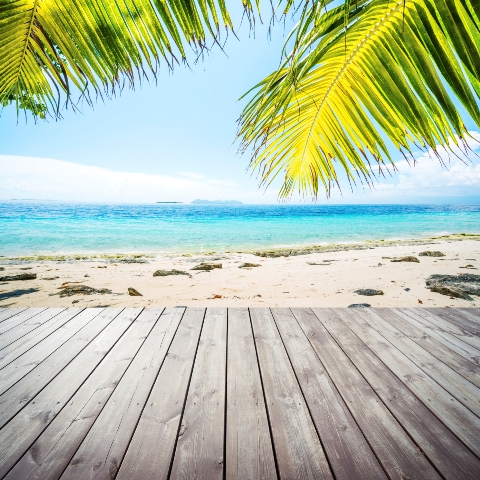 Irish crooner Daniel ODonnell has established himself as a housewifes favourite, enjoying a Top 40 album every year since 1988. He tells us about his holiday homes in Tenerife and the USA
What properties do you own?
I have a family home in Kincasslagh, County Donegal, which I share with my wife Marjella and two step-children, Siobhan and Michael, a penthouse in Dublin, a four-bedroom villa in Tenerife and a two-bedroom log cabin in Branson, USA.
Branson and Tenerife are totally different places how did you come to buy there?
Yes, they are different. Branson is a bit like Las Vegas, without the glitz and gambling. Its a big place for music and theatre and we do a lot of shows there. We were renting properties for long periods of time while on tour so I thought: Why not buy one? We rent the cabin out to holidaymakers and when we go out there, we have a permanent base to stay in.
Our place in Tenerife, on the other hand, is a true holiday home. Ive always enjoyed holidaying there. I first started going there regularly in the 1990s a friend of mine had an apartment in the Adeje area and I stayed there for ten days. I thought it was such a peaceful place, so I bought an apartment next door to my friends place. I sold it in 2002 the year I married Marjella and three years later we bought our current villa, also in Adeje.
What would you say appeals to you most about Tenerife?
Tenerife has a wonderfully calming feel to it. Our home is in the mountains, overlooking Adeje and Las Americas on a clear day, we can see to La Gomera. Its just a gorgeous place to be. We have a large balcony, which weve decked out with chairs the sunset from there is an amazing sight. The more time I spend Tenerife, the more I get to know it and the more I like it. It can be a lot of fun down in the towns, but there is also a very relaxed and tranquil side to the island.
Will you be spending Christmas in Tenerife?
No, Ill be back in Ireland with the family. Well have a nice long break I finish touring in mid-December, have Christmas in Ireland and then were heading to Tenerife in the new year for a holiday. It will be nice to have a rest after all the shows!
Hows the tour going?
Weve just finished three weeks in the US and next up were doing shows in Brighton, Cardiff, Nottingham, Glasgow and Aberdeen. Then we do five shows in Ireland in December. Are there any shows youre particularly looking forward to?
You know, every show we do is fantastic the audiences are always brilliant. I really look forward to performing live as its a great opportunity to meet fans.
For more information on Daniel ODonnells tour dates and his new album, see: www.danielodonnell.org