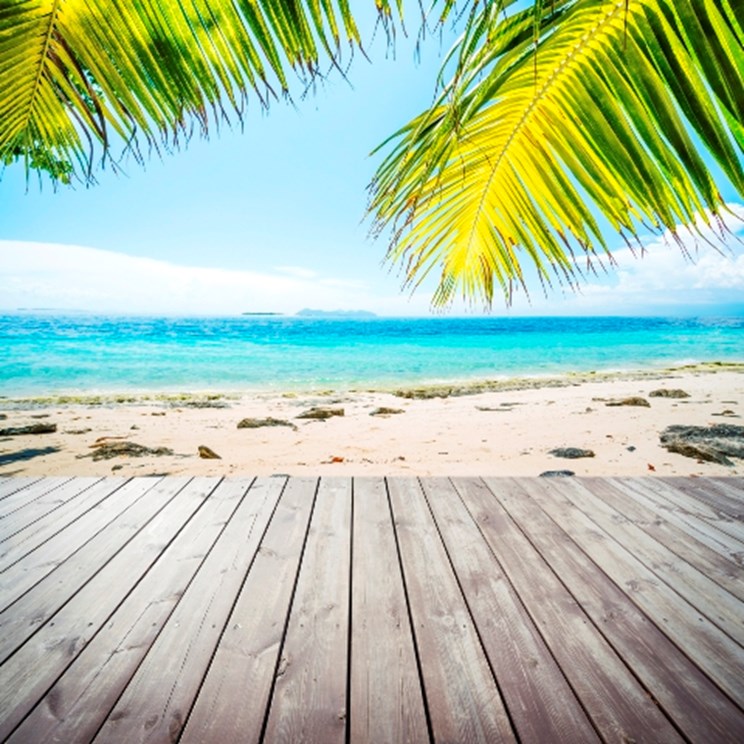 Choosing a school for your child can be a daunting prospect, particularly in a new country.
The American school system is quite similar to the UK although the terminology used is different and therefore can be quite confusing. Education is mainly divided into three levels - Elementary school , Middle school (sometimes referred to as Junior High) and High School (sometimes referred to as Secondary School).
The compulsory attendance age changes from state to state but the start age is usually between four and eight and the leaving age between fourteen and eighteen. In Florida for example the compulsory schooling age is six to sixteen.
In almost all schools at these levels, children are divided by age groups into grades, ranging from kindergarten (followed by first grade) for the youngest children in elementary school, up to twelfth grade, the final year of high school.
The following guide highlights the main differences between private and public schools in the states and offers some tips on how to go about picking the best school for your child.
Private vs Public:
Private School
Private schools do charge and can cost you up to US$10,000 per annum, per child.

Private schools are selective in who they admit into their education system.

They have no obligation to accept every child and competition is often high to get into them as well as waiting lists. There is usually a series of test and interviews which is a hard and rigorous process. It is likely that other students in the school will therefore be of a similar ability and background.

Private schools do not find themselves subject to as many state and federal regulations as public schools and are therefore more free to with their curriculum.

Private schools are therefore more flexible to create specialized programmes for students.

Rather than use standardized tests they can also create their own assessment systems, although many choose to stick with the standardized format.

Teachers in private schools do not have to be state certified and are often just experts in their fields or have a degree in the subject they teach.

Private schools are not obliged to accept children with special needs.

With more funding private schools normally guarantee that your child will be in a smaller class.
Public Schools
Public schools are funded through the federal, state and local taxes and therefore do not charge tuition fees.

Public schools are legally obliged to admit all children to be educated. Enrolment in a public school simply requires you to register.

Public schools are required to follow federal, state and local laws in educating children.

Public schools offer a general programme that generally includes: math, English, reading, writing, history, science and physical education. What children are taught is regulated by the state and standardized testing.

Teachers in public schools are normally state certified.

Pupils in public schools tend to be more diverse in terms of their backgrounds and interest. They are set in groups based both on ability and interest. Schools are assigned to students depending on where they live. It is possible to sometimes change schools though if you are not happy with the one assigned.

As public schools must accept all students, they are therefore forced to provide the necessary programs for special needs pupils.

Public school classrooms tend to be larger particularly as a child gets older and in the bigger cities.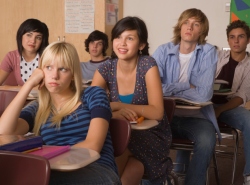 Things to ask and look out for when visiting a school
The US schooling system can provide a good level of education both in state schools and private. The key to picking the best school for your child is first and foremost to visit the school and get a feel for it.
Before your visit:
Make sure you research your school before visiting. There are several website that allow you to compare a schools' profile and exam results including www.greatschools.net. and www.schooldigger.com

I

f possible talk to other parents.

Look up any press articles about the school.
Key questions to ask are about:
What is the schools approach to discipline and safety?

What library and computing resources are available to students?

How is a student's progress monitored?

What extra curriculum or art programs are available to students?

W

hat support is there for children with learning difficulties?

What would the school consider to be their greatest accomplishment?

What would they deem their biggest challenge?

How are students placements determined?

Is there a Parent Teach Association (PTA)?

Are foreign languages offered?

How many students take SATs (the standard entrance exam for colleges)?

What emphasis is placed on gaining students places at a college?

And many more depending on your child's requirements.
What to look out for when at the school
If possible, visit the school during teaching hours and visit the classrooms and observe the teachers and pupils in action.

Are the classrooms bright and cheerful with the students work displayed?

Do the pupils look engaged, are the teachers enthusiastic?

How does the principal interact with the pupils?

Are the students well behaved as they change classrooms?

What are the facilities like? Are they well maintained?
Every school is different but so is every child. Your main objective is to find a school where your child will be happy and flourish. Choose your school that suits your child for example: if your child is quite shy then a smaller school with smaller classrooms would suit best. It's also worth bearing in mind that in most states, American schools tend to have a clothing guide rather than a strict uniform, so get a feel for the kind of clothes that your child will need to wear for both practical and peer pressure reasons.

For more information visit: www.greatschools.net
Higher education
For higher education needs, the term 'college' and 'university' are loosely interchangeable and generally refer to undergraduate education. Unlike the UK, there is no national standard in the US for higher-education so you need to research your child's choice of course and institution thoroughly to ensure you apply for a place on a meaningful course at a respected college.
Colleges and universities do charge fees, although for exceptional students, scholarship places are available. Do contact your desired college directly for details.