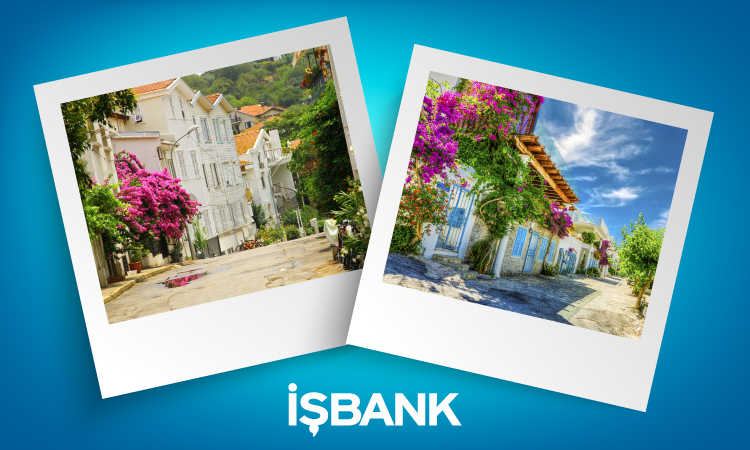 About Us
Founded in 1924, İşbank is the first truly national bank of the Republic of Turkey. Being differentiated by innovations and services it has provided, İşbank has maintained its strong and stable growth since 1924. The Bank's strategy is to achieve sustainable and profitable growth based upon "the bank closest to its customers" philosophy. İşbank sustains growth prominently and is committed to its establishing principles, restoring its strength and vigour every passing year.
By the end of 2022, İşbank continued to be the largest private bank in Turkey in terms of total assets, total loans, total deposits and shareholders' equity. In 2022, İşbank also has been the highest-ranked Turkish bank in The Banker Magazine's list of "Top 1000 World Banks" and has been awarded the top performing bank in Turkey.
İşbank has the largest distribution network in Turkey among private sector banks, and strives to provide best quality services swiftly with the assistance of its qualified and courteous staff.
Providing both commercial and retail banking services through over 1,300 branches and 6,500 ATM's in Turkey, and 22 branches abroad, İşbank is also one of the founders and pioneers of digital banking in Turkey. By the end of 2022, the number of İşbank's digital customers, using digital and mobile channels, reached around 6 million.
Since 2008, İşbank's London Branch has been providing an acknowledged overseas mortgage service for customers wishing to purchase residential properties in Turkey. A country located in the Eastern Mediterranean region, with thousands of years of history, renowned for its friendly people and attractive regions like Istanbul, Didim, Bodrum, Marmaris, Fethiye and Antalya.
Turkey is İşbank's homeland; and as İşbank we have facilitated many people in purchasing their exquisite homes in the charm of the Mediterranean and the country's natural beauties and historical monuments.
Let us help you purchase your dream home in Turkey, meet us, encounter our professionalism and acquire your overseas mortgage through our London Branch.
Why İşbank?
İşbank is the largest private bank of Turkey. A bank that is a reputable and a reliable mortgage provider. A bank underpinned by professionalism, including a transparent and swift loan evaluation process.
Services
Arranging the property valuation process


Providing assistance with your building insurance and the earthquake insurance policies


Providing you with guidance in support of land registration.
Providing you with support and customer care throughout the mortgage process.


Assisting you with opening of an Isbank account in the UK and in Turkey.


Providing you with currency transfer services