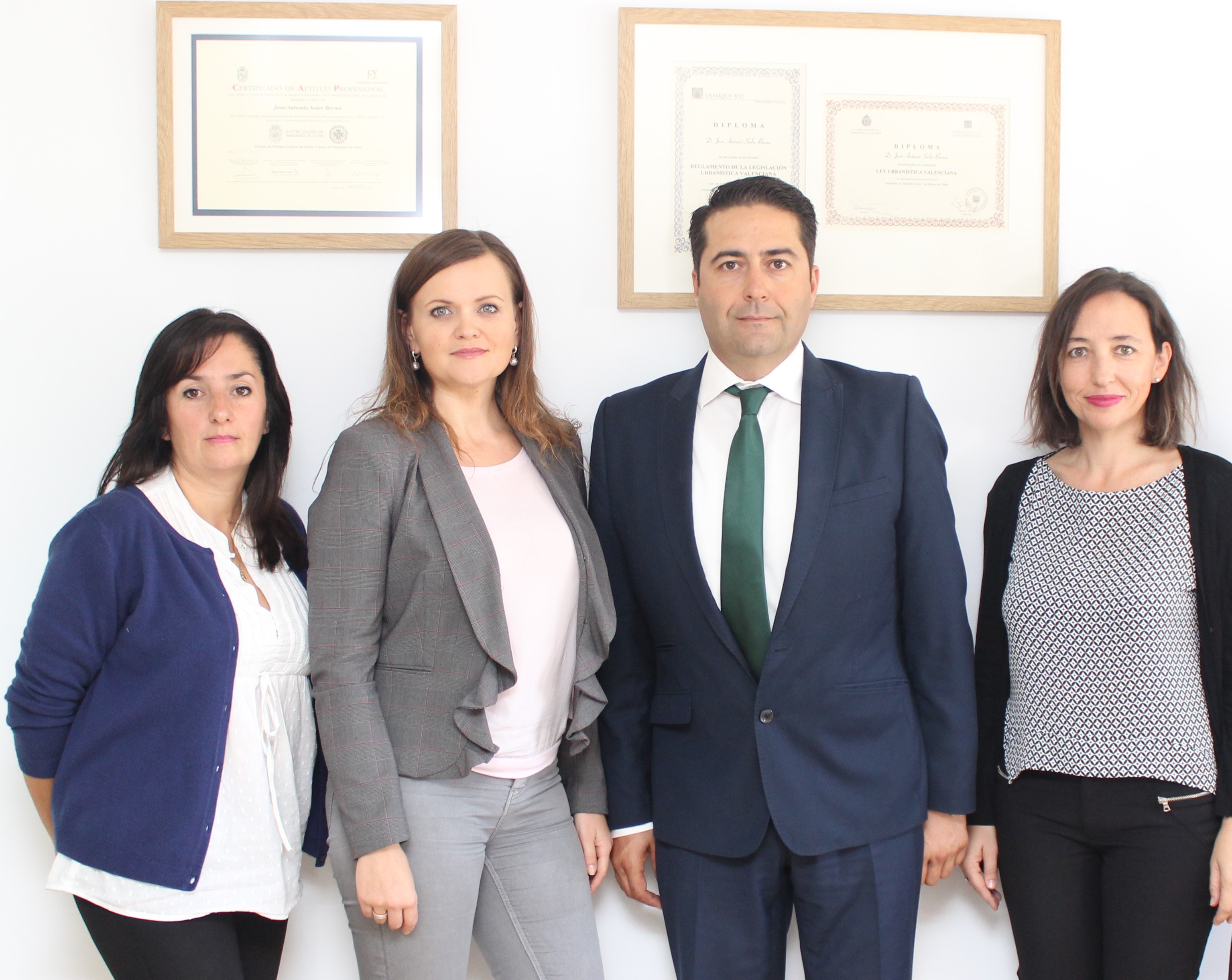 About Us
Soler Berna Lawyers is an office of dynamic lawyers and advisors, in which we advise, legally and fiscally, our clients, we offer a comprehensive advice service, grounding our work in specialization, efficiency and professionalism.
We are an expert law firm in Real Estate, Tax and Urbanistic law, that we offer our services in Torrevieja, Orihuela, Alicante and all the Costa Blanca. Our services we offer in your language, we speak English, Russian, Polish, French, Lithuanian and German.
Soler Berná Lawyers, is formed by  a multidisciplinary and complete team, which guarantees a quality legal service, safeguarding the interests of our clients who buy or sell a property in Spain. Taking advantage of our experience we have created our own  Real Estate Agency from with we offer a wide range of new construction and second hand properties on the Costa Blanca, with professionalism of being attended by realtors experts and the juridical safety of our lawyer´s office.
Our principles are professionalism, experience and academic training, which allow us to individualize the strategy that your case requires, guaranteeing a quality legal advice or service.
We invite you to know us, we will be happy to offer you our legal services or real estate consulting, our priority is the satisfaction of our clients, so they will have a personalized and professional attention that will make you feel safe and hands of professional experts. Please contact us by email or telephone, we will be happy to help you.
Services
Conveyancing (buying and selling Property in Spain)
Inheritance planning and Spanish wills.
Property and income taxes for residents and non-residents.
Application NIE number and opening Spanish bank accounts.
Mortgage, insurance and currency exchange advice.
Real Estate law, legal services and Litigation.
What people say about us...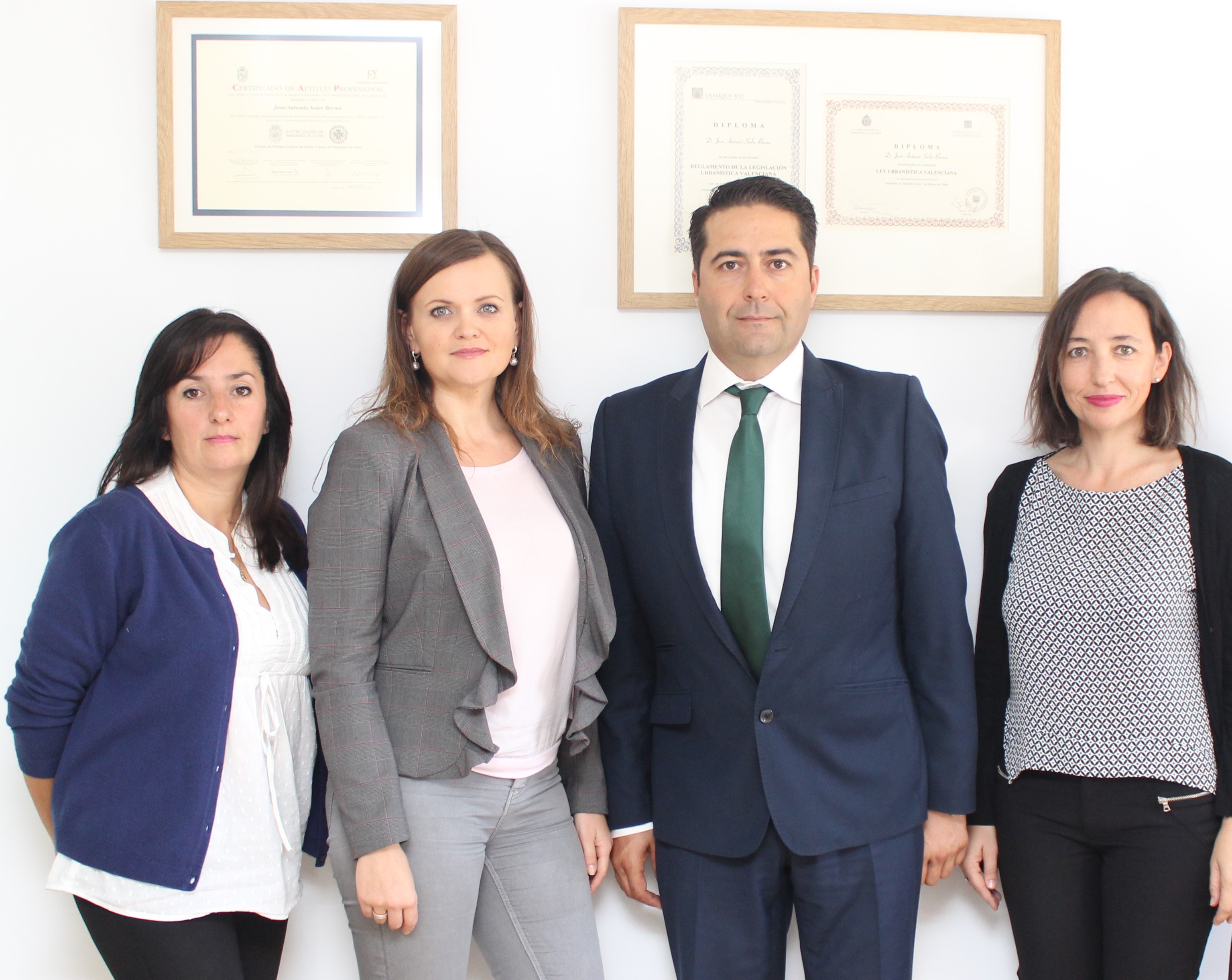 Jan and Rob Lloyd
It's a pleasure to write this testimonial:
We've been fortunate that Jose Antonio has acted on our behalf as an English speaking lawyer. He and his team are honest, dedicated, knowledgeable and professional. He is friendly, approachable and always happy to answer questions. We can highly recommend Jose Antonio's legal services to others.
Marita Fridberg & Ingemar Nilsson
When we bought our property in Spain from SOLER BERNÁ, José Antonio´s legal services was helping us thru the complete process. We can strongly recommend them to other buyer's.
Sundsvall, Sweden
Sahbene Tiar
I had the great pleasure to deal with Soler Berna in Torrevieja .
I was very satisfied through all steps of purchasing a property. The staff was very professional in all legal aspects and the availability of all staff members was perfect. I fully trust them. I sincerely recommend Soler Berna to anybody willing to buy or sell a property. They are aware of all details and make you feel comfortable.
Canada


"He is friendly, approachable and always happy to answer questions. We can highly recommend Jose Antonio's legal services to others."