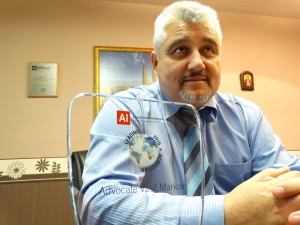 About Us
The team of Advocate Vasil Markov offers comprehensive legal services, specializing in Conveyancing and Bulgarian Real Estate Law. Our extensive client list includes foreign private and business individuals, small and medium sized companies to charger operators, pharmaceutical companies and foreign governments' agencies.
Our mission is to complete the process of property conveyancing as safe and hassle free as possible by providing our clients with accurate and personalized service.
We help our clients through the entire process of buying a property in Bulgaria, and not limited to:
BEFORE:
· Our team will help you to avoid the most common mistakes when buying a property in Bulgaria.
· We will complete an in depth and independent due diligence of the desired property before paying a deposit or signing a preliminary contract.
· We will provide you with a full breakdown of costs easy to understand for the purchase or sale of the desired property.
· We can assist you with a newly incorporated Bulgarian shelf-company for the purposes of registering the property as a company asset or get Bulgarian residency and register the property as a private asset. You can even register your property as an asset of a foreign limited company or foundation.
· We will negotiate and prepare the preliminary and final contract for any real estate property purchase.
· We help you obtain your tax identification (NIE) number, Bulgarian bank account and Power of Attorney (when required).
DURING:
· Our goal is to guide our clients through a safe and comfortable buying experience with the maximum legal guarantees.
· We provide complete support including: translation services, attending the notary and assistance signing of title deeds.
AFTER:
· We will register your deeds at the land registry and help change over of all utility services.
· We provide comprehensive tax services including resident and non-resident taxes, and legal representation for any queries and issues that may arise in Bulgaria.
· We invite you to meet us personally at our office in Plovdiv where we have FREE parking for our clients.
Our team offers a Relocation to Bulgaria package covering a comprehensive range of services including:
· Gaining a personal tax number and Bulgarian residency
· Opening a bank account in Bulgaria in BGN, EUR, GBP, USD or CHF
· Exchanging a British or EU driving license for a Bulgarian driving license
· Family reunification for non-EU family members
· Legal conveyancing – buying and selling property in Bulgaria
· Registering with a GP practice
· Selling and Buying Ready-made companies
· Establishing legal entities including limited companies, branches, trade representative office
· Opening of Company bank accounts
· Accounting services
LOCATIONS:
The law firm of Advocate Vasil Markov has two offices covering South and North Bulgaria. The Sofia office is located in the city center of Sofia next to the Presidency Building and Ministries Offices at 4A, Saborna Str., fl. 1, Sofia 1000. The Plovdiv office is located in the heart of Plovdiv, in the arts and crafts district Kapana.
Services
Conveyancing
Gifts of Bulgarian assets
Transfer of property on divorce or separation
Inheritance & Bulgarian wills
Bulgarian Residency and Family Reunification
Bulgaria tax residency
New and Ready-made companies
Accounting services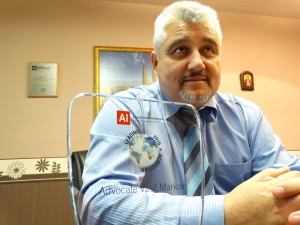 "Our goal is to guide our clients through a safe and comfortable buying experience with the maximum legal guarantees."