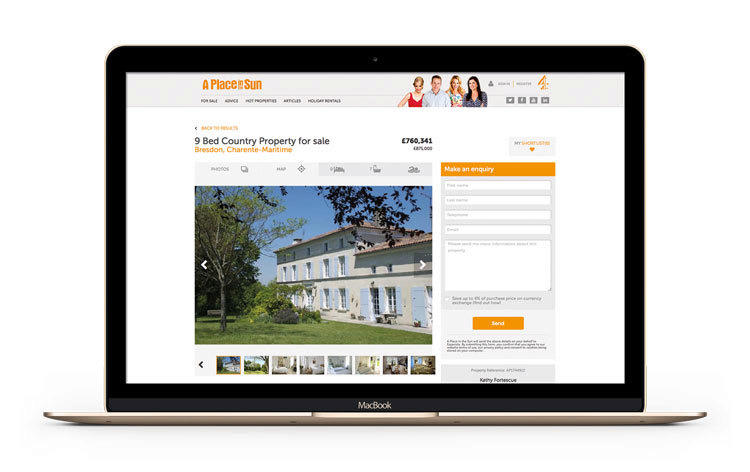 Visitors to aplaceinthesun.com are attracted by the power of a brand built up over 16 years since the launch of the TV show. A Place in the Sun is a household name meaning overseas property and is why our visitors represent a pre-qualified audience of potential buyers.
Over 8,000 unique property enquiries made every month
Predominantly 45 – 65 year olds with disposable income and an intent to buy
Carefully managed portfolio of properties to ensure advertisers receive quality leads
To find out how we can help you present your properties to the UK market, please complete the form on this page and we will be in touch.